Siremar Ferries Aeolian Aegadian Pelagie Pantelleria Ustica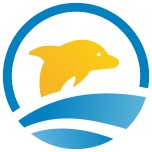 Book your Ferry Siremar The ferry company Siremar connects Sicily to its minor islands: Aeolian Islands, Aegadian, Ustica, Pelagie Islands (Lampedusa and Linosa), Pantelleria . Siremar ships and ferries Interisole Ferries are able to carry passengers with vehicles, while Liberty Lines hydrofoils are used for the fast service with the transportation of passengers and luggage only. Siremar also performs the service Sicily ferry Naples Milazzo with stopovers at Aeolian Islands, such as Ginostra, Lipari, Vulcano, Panarea, Rinella S.M. Salina, Stromboli, Alicudi / Filicudi .
---
Ferries at the best price
Why is it worth booking on Ferries.com?
Compare all the offers and get the best prices!
Get exclusive discounts on the best companies
Customer support in English 7/7
4.5/5 star reviews!
Departures for Aeolian Islands are carried out by ships, ferries Siremar from Milazzo ; Siremar's ferries are connecting the crossing Palermo Ustica ; ships, ferries Siremar connect Trapani Pantelleria and Trapani Aegadian Islands ( Favignana, Marettimo, Levanzo ), ships and ferries Siremar make the service Porto Empedocle Pelagie Islands ( Linosa and Lampedusa ).
Book online your ticket ships and ferries Siremar on ferriesonline.com and take advantage of Siremar low cost rates Siremar !
---