Cotunav Marseille Ferries Marseille-Tunis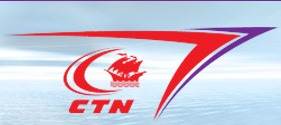 The ferries Cotunav (CTN) Marseille with departure times from Marseille to Tunis can be booked on our booking system having always the best rate. The Cotunav (CTN) ferries from Marseille are modern ferries which the most recent is the Tanit ship capable of traveling at a speed of 27.5 knots and carry 2,200 passengers and 666 cars from Marseille to Tunis .
---
Ferries at the best price
Why is it worth booking on Ferries.com?
Compare all the offers and get the best prices!
Get exclusive discounts on the best companies
Customer support in English 7/7
4.5/5 star reviews!
The ship Marseille Tunis of CTN takes 22 hours to cover the route. By the ships of Cotunav (CTN) the ferries from Marseille to Tunis , will connect you to Tunisia for the Jeep safari in the deserts and oasis of Tunisia at the edge of the Sahara or even enjoy the sea, the beaches of Tunisia that enjoys a mild climate even in winter. Tunisia by ferry from Marseille is waiting for you as your next holiday destination by ferry with its cheap fares Tunisia .
---