Ferry to Ponza - Ventotene, Campania
Sorry, there are currently no departures on this route.
Ponza
Information about Ponza
0 information about Ponza 2 Ponza is an Italian island, the largest of the Pontine Islands The island is located about 35 km south of Cape Circeo in the Tyrrhenian Sea Ponza is considered by many of its visitors a cheap version of Capri, and is frequented by the rich and famous who like to keep a lower profile on vacation, as well as by many young Romans who visit for the weekend in summer Major settlements on the island are Ponza Harbour, around the Harbour and Le Forna, North The island has clean water and clear where visitors swim from beaches, rocks, and slip (available for package tours or rent to the port) There are some great restaurants in Ponza, as well as a couple of options for late-night drinking and dancing There are many sites and monuments of the island The main attraction of Ponza is its landscape, the coast and the atmosphere

Ferries to Ponza depart for Naples, Terracina, Formia and Anzio; There are also hydrofoils to Anzio and Formia who have a journey time of approximately 75 minutes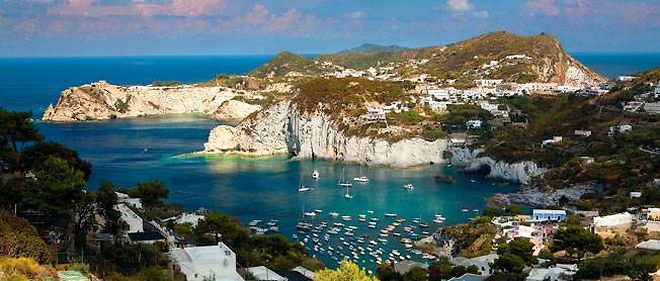 Ventotene
Information about Ventry
Ventotene is an island of the Pontine Islands off the West coast of Italy.
With only 3 km long and 800 m wide, Ventotene takes its name from the prevailing winds that blow over the island.