Fjord Line ferries Denmark Norway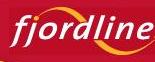 Check directly on our website ferriesonline.com the schedules of ferries Fjord Line that make the connections Denmark Norway from Hirtshals in Denmark to achieve Kristiansand, Stavenger, Langesund and Bergen in Norway . Fjord Line is able to provide transportation for passengers, cars and cargo from Denmark to Norway .
---
Ferries at the best price
Why is it worth booking on Ferries.com?
Compare all the offers and get the best prices!
Get exclusive discounts on the best companies
Customer support in English 7/7
4.5/5 star reviews!
The Ferries Northern Europe Fjordline "MS Bergensfjord" and "MS Stavangerfjord" operate the routes Hirtshals -Stavanger-Bergen on the west coast of the Norway . The Ferries Northern Europe Fjord Line operate, always to Norway , also on the route Hirtshals-Langesund .
Fjordline also makes the connenction from Denmark to Norway with the route Hirtshals-Kristiansand with the new ferry Northern Europe Fjordline Express in just over two hours.
Travel in Norway with the low cost rates Fjordline .
Book your ferry Northern Europe Fjordline for Norway on ferriesonline.com
---