Sorry, there are currently no departures on this route.
Patras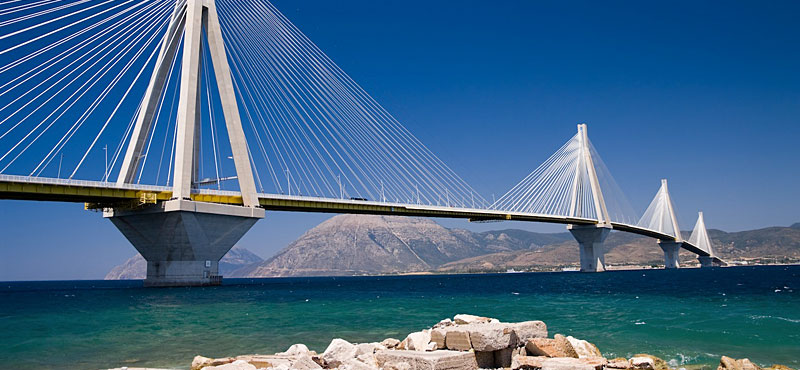 How to reach the port of Patras
The new port of Patras is located in the south and can be reached by taking the E55 with exit C Glaucos and entering the Patrass-Clauss str. and later on El Venizelou Avenue. Alternatively, always exit at Exit C and take Glaucus Avenue. Along both roads, you arrive directly at the port. A third solution is to exit the bypass (Patrass Bypass) at Ovrya Junction (exit D) and continue on via Andr. Papandreu, then merge into Akty Dymeon Street to get to the South Port with entrance from Gate A.
The train and bus stations are located at 300 m. from the port.

Information about Patras
Information about Patras 2 the Greek city of Patras is located approximately 215 km west of Athens and is the capital of the region of Western Greece, the Peloponnese North Visitors to the city should begin their exploration by Aghiou Nikolaou (Ayiou Nikoláou), the most famous pedestrian street of the cityà A stroll through its cobbled streets will reveal the presence of large colorful neoclassical mansions Guests can also visit the Castle, built in the second half of 6th century adC on the ruins of the ancient Acropolis Its walls enclose an area of approximately 22 square meters, the Castle consists of a triangular outer compound reinforced with towers and bastions There are several places near Patras that honor the famous Greek poet Kostis Palamas whose house is an interesting building as it is lil place where he was born When he moved to Athens became the place where the family Serao (Italy) lived and where he was born Italian writer Matilde Serao Today it houses the institution Kostis Palamas The most famous statue dedicated to him is Ypsila Alonia Square
Brindisi

How to reach the port of Brindisi
The port of Brindisi is reached from the south by the highway Sicily / Calabria, follow the indication output Lecce / industrial area / Porto. Continue until exit "Greece / port / industrial area", then follow the indication "Porto / Costa Morena / Greece". From north, follow the road ss 379, arrived in Brindisi, leave the SS 379 and continue on SS 16 and follow the signs to the exit "Industrial area / Harbour Lecce". Continue until exit "Greece / Porto / Industrial zone" and proseguiere always towards "Porto / Costa Morena / Greece".