Sorry, there are currently no departures on this route.
Salerno

How to reach the port of Salerno
By car:
The port of Salerno can be reached along the following motorway arteries:
for those coming from Naples (A 3): leave the motorway for the exit "Vietri sul Mare", for those coming from from Rome / Caserta (A 30): at the end of the motorway take the "Avellino-Salerno" link in direction "Salerno". Exit at "Salerno Centro", for those coming from Bari / Avellino: exit at "Salerno Centro" and for those arriving from Reggio di Calabria (A 30): take the exit "Salerno Centro".
By train / bus:
By train, get off at the train station closest to the port, Salerno center at about 2 km, and take the city bus line 5 or a taxi.
By plane:
The airport of Capodichino (Naples) is 50 km from the port of Salerno and is well connected by local buses that make more daily departures.
From Salerno Pontecagnano airport, take line 8 of the public transport service, or reach the Pontecagnano station to get to Salerno center by train.
Cagliari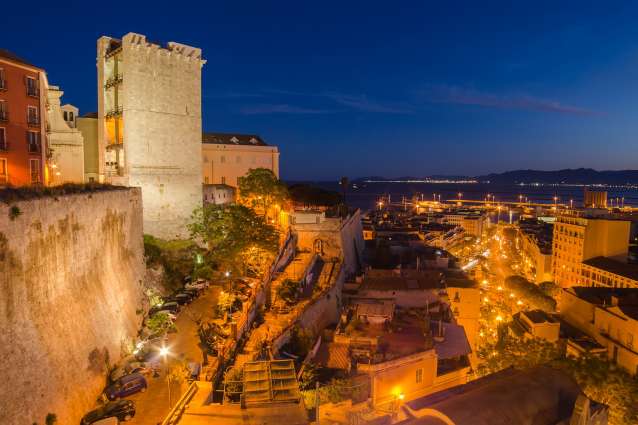 Cagliari-Civitavecchia
Civitavecchia - Cagliari
The connection is made throughout the year from Tirrenia, in the winter period 3 times a week and daily in the summer . To travel 211 miles, the time is 14 hours and 30 minutes with evening departure.
Prices starting from 71.91 euros .
How to reach the port of Cagliari
The port of Cagliari can be reached by taking Viale Trieste or Viale Armando Diaz to reach the Sabaudo pier.