Vieste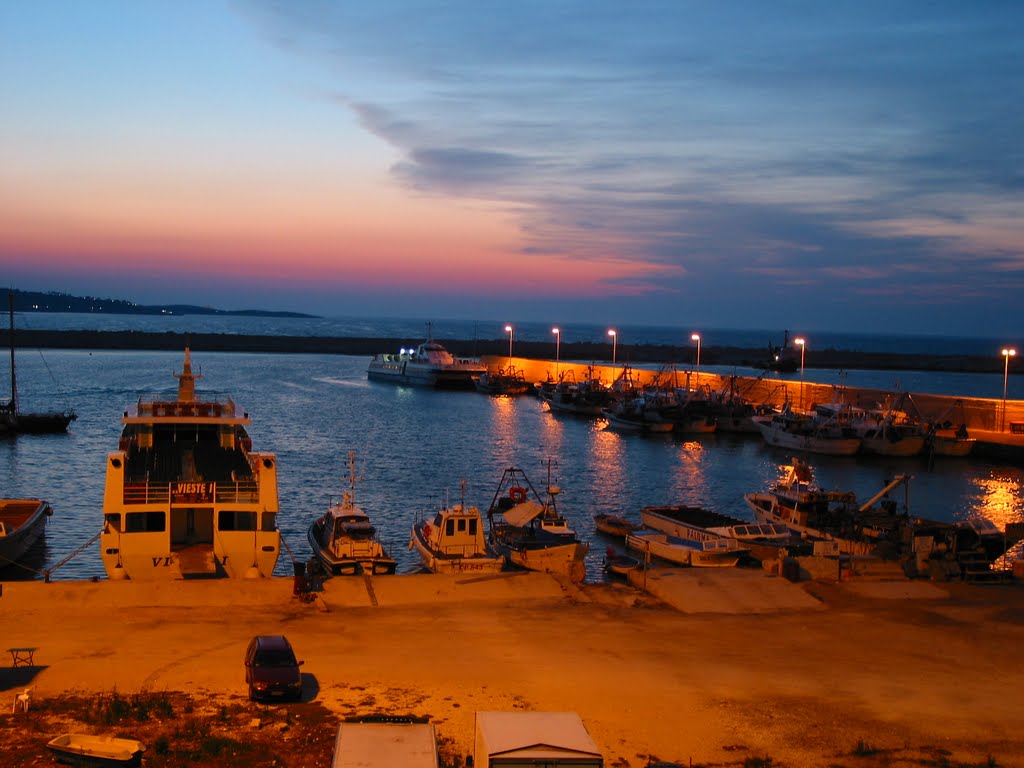 Information about Vieste
Vieste is an Italian municipality of 13 931 inhabitants in the province of Foggia, in Puglia. As a bathing resort, for the quality of its bathing water it has been repeatedly awarded the Blue Flag by the Foundation for Environmental Education, it is part of the Gargano National Park.
It is the easternmost municipality of the Gargano promontory and the province of Foggia. The particular urban location of Vieste is linked to the karst nature of the Garganico Promontory, characterized by rocky layers often eroded by sea action.
The nucleus of the inhabited area rises on a small rocky peninsula, with a more or less symmetrical shape, characteristic for its three bays separated by two points:

Punta di San Francesco, facing east, steep, raised and harshly rocky: this is where the medieval center is found, as this part of the peninsula offered the best security requirements. In this part, rich in alleys, stairways and arches, we find most of the most prestigious historic buildings (Church of San Francesco, cathedral).
Punta di Santa Croce, facing north, lower. In this area, relatively flat, the municipality began to expand only towards the nineteenth century. The formation of new neighborhoods later led the life of the village (new town hall, municipal park, church of Santa Croce, etc.) to gravitate more and more towards this part. This is where the port of Vieste is found, which is still important for fishing activities and maritime traffic to the Tremiti Islands, Croatia and to Manfredonia, which is 50 km away.
Between the two points we find the small beach of the small Marina, facing the lighthouse (where bathing is forbidden). South of the tip of San Francesco we find the long sandy beach of Pizzomunno which starts from the limestone rocks on which the city was built and which extends southwards towards Pugnochiuso. To the west of the point of Santa Croce, instead, you find the equally long beach of San Lorenzo, which unlike the first is still quite rich in free beaches. It starts from the urban sector built starting from the nineteenth century (the port area) to extend towards the west, in the direction of Peschici.