La Palma (Sta. Cruz)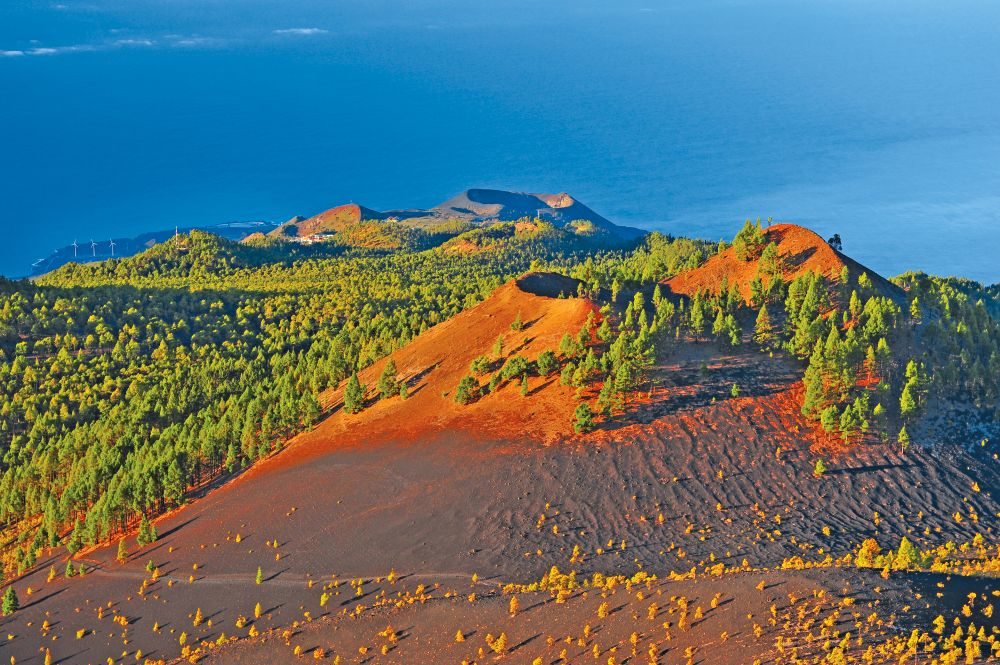 Information about La Palma (Santa Cruz de Tenerife)
La Palma is one of the Canary Islands, Spanish islands off the north-west African coast. Its rugged and wooded land is dotted with volcanoes like the Teneguía and the Cumbre Vieja. The capital Santa Cruz de la Palma is a port characterized by narrow cobbled streets and houses with wooden balconies. The Parque Nacional Caldera de Taburiente presents an enormous formation in the shape of a crater, is covered in pine forests and crossed by waterfalls.
Lanzarote (Arrecife)

Information about Lanzarote (Arrecife)
Lanzarote, one of the Canary Islands off the coast of West Africa and under the domination of Spain, is famous for its always warm climate, beaches and volcanic landscapes. The rocks of the Timanfaya National Park originated from the volcanic eruption around 1730. The Cueva de los Verdes caves were instead created by an underground lava river. On the east coast, the resort of Puerto del Carmen has white houses, beaches and diving centers.