Venezia Lines: ferries from Venice to Croatia, Porec, Rovinj, Pula, pyran, Rabac, Mali Losinj

Venezia Lines provides connections from Venice to Croatia in the summer. The departures of the ferries to Croatia take place daily as the hydrofoil, which does not carry cars, makes a stop in the various ports.
From Venice by ferry to Pula is the favourite connection by Italian and foreign clients. High demand The connection by ferry to Rovinj is very required too. The ferry connection to Pula is very convenient as you can get Istria in a few hours. We can not forget the connection made by ferry to Mali Losinj by Venezia Lines. Venezia Lines uses HIGH SPEED catamarans to transport only passengers and luggage, that allow you to reach your destination as quickly and comfortably.
---
Select your destination, departure date, number of passengers and vehicles and in a few clicks you will find all the information on schedules, prices and availability of the main shipping companies. All the informations are updated in real time.
Choose your trip, enter passenger data and buy your ticket by paying by credit card, bank transfer or paypal. You'll get the tickets comfortably at the email address indicated in the booking phase.
For any information you can contact our booking center +39.050.754492 or consult the section FAQ.
Chat with us
If you need further help contact us: chat with our operators from Monday to Friday from 09:00 to 13:00 and from 15:30 to 19:30.
FAQ
Check out our FAQ to answer to your most frequently asked questions.
Call us at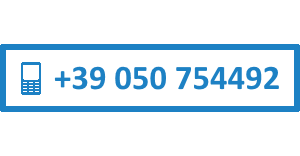 You can call us to our Booking Centre from Monday to Friday 9.00 - 01.00 p.m. and 3.30 - 7.30 p.m. Saturday 09.00-12.30. Sunday closed.