Balearia Ferries : Barcelona, Valencia, Denia - Balearics (Mallorca, Minorca, Ibiza e Formentera), Algeciras - Tangier (Morocco)
Book your Ferry Balearia to Spain, Balearic Islands, Morocco. All the ferries Balearia from Barcelona, ​​Valencia, Denia to Formentera, Ibiza, Mallorca, Menorca and ships from Algeciras to Tangier (Morocco).
With its modern fleet of ships and ferries the company Balearia has now become a leader in maritime connections for the Balearic Islands . Balearia , a service of excellence! From Barcelona, ​​Denia, Formentera , leave Balearia ferries to San Antonio Ibiza . Always of Balearia are also the ferries Formentera Ibiza. The schedule of departures and times of the ferries of the company Balearia directly on our site www.ferriesonline.com. Book online on ferriesonline.com tickets for the ferries and ships of Balearia and discover our cheap Rates!
---
Select your destination, departure date, number of passengers and vehicles and in a few clicks you will find all the information on schedules, prices and availability of the main shipping companies. All the informations are updated in real time.
Choose your trip, enter passenger data and buy your ticket by paying by credit card, bank transfer or paypal. You'll get the tickets comfortably at the email address indicated in the booking phase.
For any information you can contact our booking center +39.050.754492 or consult the section FAQ.
Chat with us
If you need further help contact us: chat with our operators from Monday to Friday from 09:00 to 13:00 and from 15:30 to 19:30.
FAQ
Check out our FAQ to answer to your most frequently asked questions.
Call us at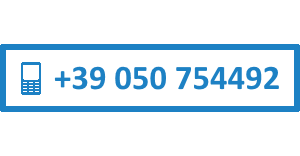 You can call us to our Booking Centre from Monday to Friday 9.00 - 01.00 p.m. and 3.30 - 7.30 p.m. Saturday 09.00-12.30. Sunday closed.