Amalfi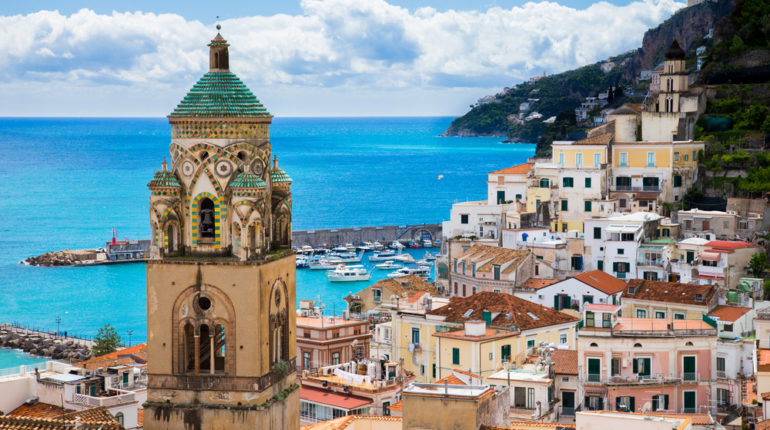 Reaching the port of Amalfi
Amalfi is an Italian town of 5,084 inhabitants in the province of Salerno in Campania.
Since 1997, the Amalfi Coast, named after Amalfi, has been declared a UNESCO World Heritage Site.
Information about Amalfi
Without a doubt Amalfi is one of the most enchanting places of the Campania region.
Legend has it that it was founded by Hercules in the name of his beloved nymph.


Naples Beverello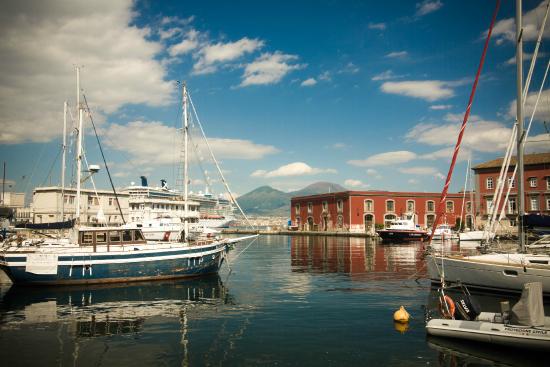 Reaching the port of Naples Beverello
by car: the port of Naples (Molo Beverello) situated in the city center. A short walk from piazza Municipio, 10 min. from Piazza Garibaldi (FS and MN terminals) and a few minutes from the motorway exit.
by plane: from Naples Capodichino airport you can reach Molo Beverello with the alibus 3 €. The ticket can be purchased directly on the bus.
By car exit the ring road at junction Via Marina.
Continue on the same path and in less than 5 minutes you are in front of the dock Anjou.
Turn right into the entrance of the harbour.
By train: Naples has 3 major stations where trains arrive and depart from other Italian cities and abroad. The Central Station (Piazza Garibaldi) is the most important one: 22 tracks on which trains arrive from all Italian destinations. Naples Central train station is recommended for those who have to reach the city centre or the Beverello to embark for the Islands.