Formentera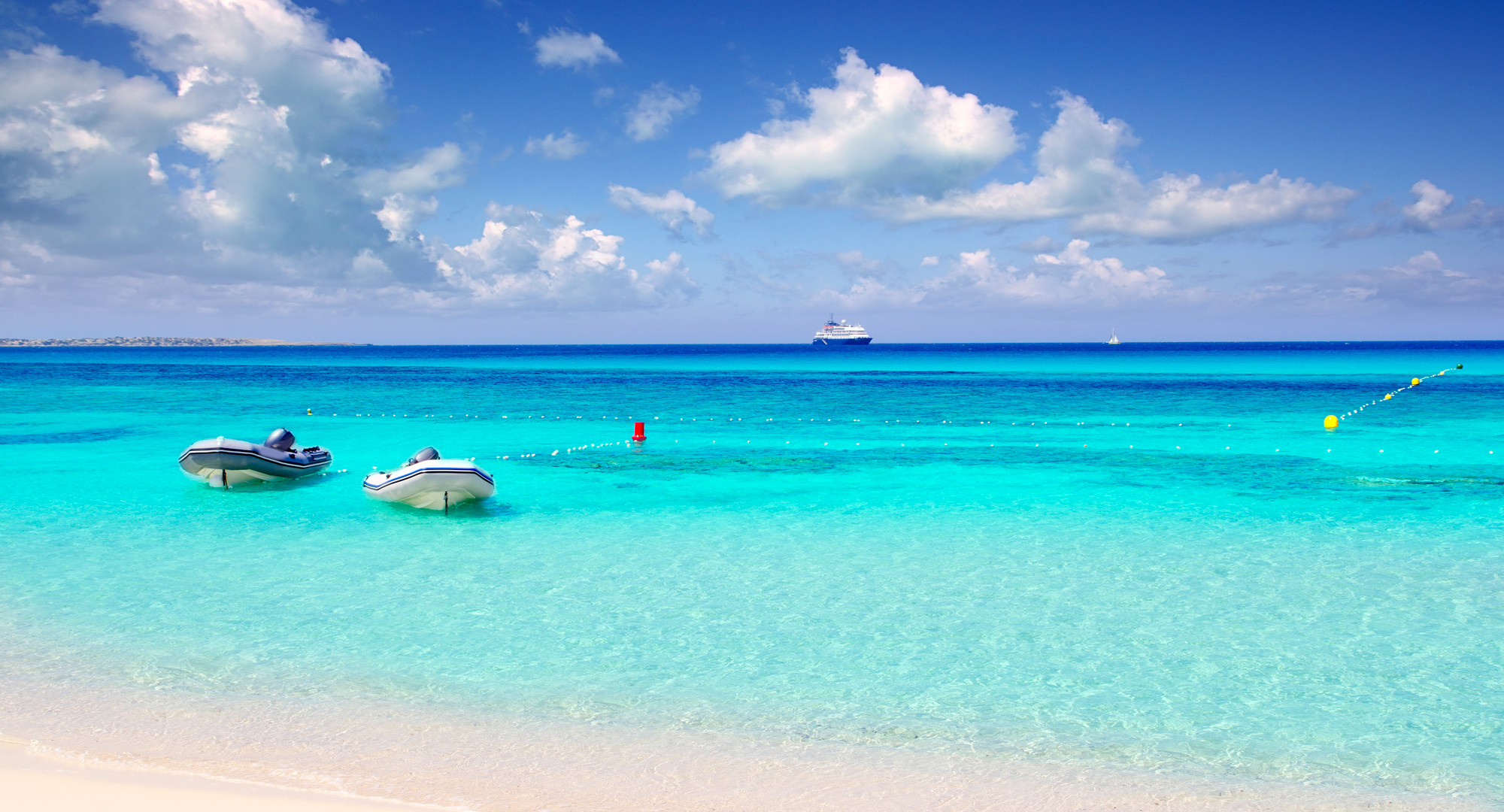 How to reach the port of Formentera
Formentera is one of the four main islands of the Balearic archipelago, in Spain; together with neighboring Ibiza, it forms in turn one of the Pitiuse Islands.
Formentera has an area of 83.2 km² and with its 11.878 inhabitants it appears to be the least populated island of the Balearics.
The island is characterized by typically Mediterranean vegetation.The resident population is spread among the six centers of the island as the municipal capital Sant Francesc Xavier, La Savina, home of the port, Es Pujols, main tourist center and Sant Ferran de ses Roques, inhabited center and hippy destination since the sixties, Es Caló de Sant Augustì and El Pilar de La Mola. This population grows out of proportion during the summer, given that the island is one of the favorite destinations in Europe, thanks to the beauty of the beaches and the uncontaminated aspect of its Mediterranean vegetation.
The official languages of the island are Catalan and Spanish.

Ibiza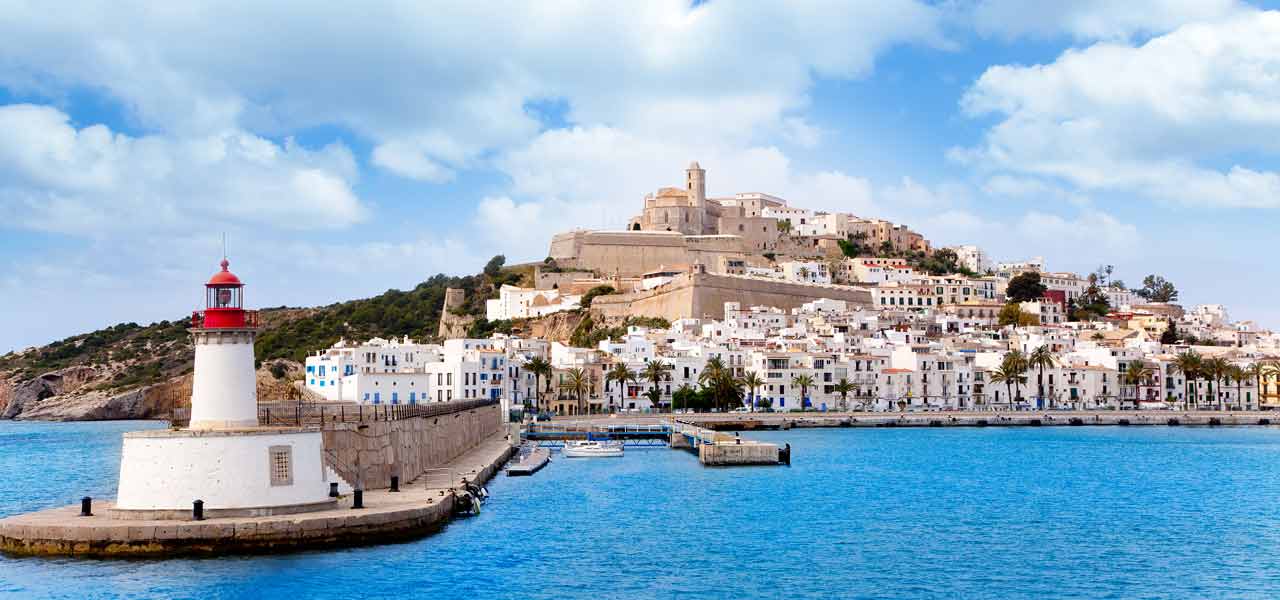 Reaching the port of Ibiza
Bus 10 connects Ibiza airport to the maritime station.
Both the frequency and the route are about 30 minutes. It is the most economical method to reach the port and the ticket is done directly on board.
Address of the port
Balearia: Maritime Station
Puerto de Ibiza - Dique Botafoc s / n - 07800 Ibiza
GPS Location (Peraires Dock): 38.904259, 1.452942
Trasmediterranea: Puerto de Eivissa, S / N, Ibiza
About Ibiza
Ibiza (the official name, in Catalan, is Eivissa) is an island located in the Mediterranean Sea; it belongs politically to Spain and with Formentera it is one of the two Pitiuse islands. Its main cities are: Ibiza, Santa Eulària des Riu and Sant Antoni de Portmany.
Ibiza is a very popular tourist destination especially among young people, especially for nightlife, concentrated mainly in two areas: on one side in the island's capital and on the other in Sant Antoni de Portmany.
There are numerous discos and clubs, among the most famous are the Privilege, Es Paradis (famous for its water parties), Amnesia (famous for its foam-party), the Space, the Pacha (which has 22 other clubs spread out for the world), the DC10. There are also numerous beach bars such as Bora Bora and Ushuaya in Playa d'en Bossa, other places of attraction for those who want to dance. Also in Ibiza to mention the Café del Mar, a charming restaurant in Sant Antoni de Portmany.