Sorry, there are currently no departures on this route.
Formentera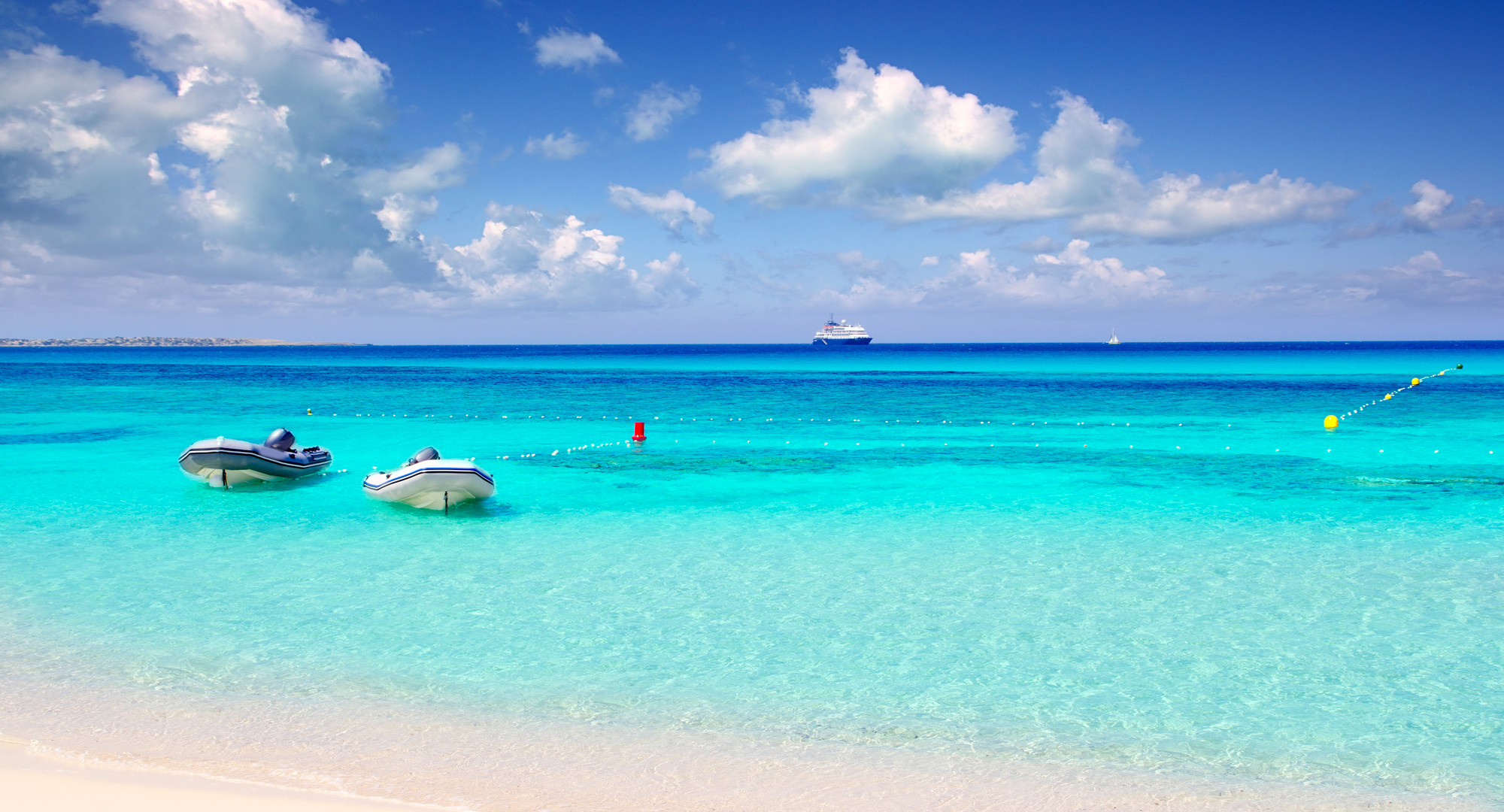 How to reach the port of Formentera
Formentera is one of the four main islands of the Balearic archipelago, in Spain; together with neighboring Ibiza, it forms in turn one of the Pitiuse Islands.
Formentera has an area of 83.2 km² and with its 11.878 inhabitants it appears to be the least populated island of the Balearics.
The island is characterized by typically Mediterranean vegetation.The resident population is spread among the six centers of the island as the municipal capital Sant Francesc Xavier, La Savina, home of the port, Es Pujols, main tourist center and Sant Ferran de ses Roques, inhabited center and hippy destination since the sixties, Es Caló de Sant Augustì and El Pilar de La Mola. This population grows out of proportion during the summer, given that the island is one of the favorite destinations in Europe, thanks to the beauty of the beaches and the uncontaminated aspect of its Mediterranean vegetation.
The official languages of the island are Catalan and Spanish.

Ibiza (Sant Antoni)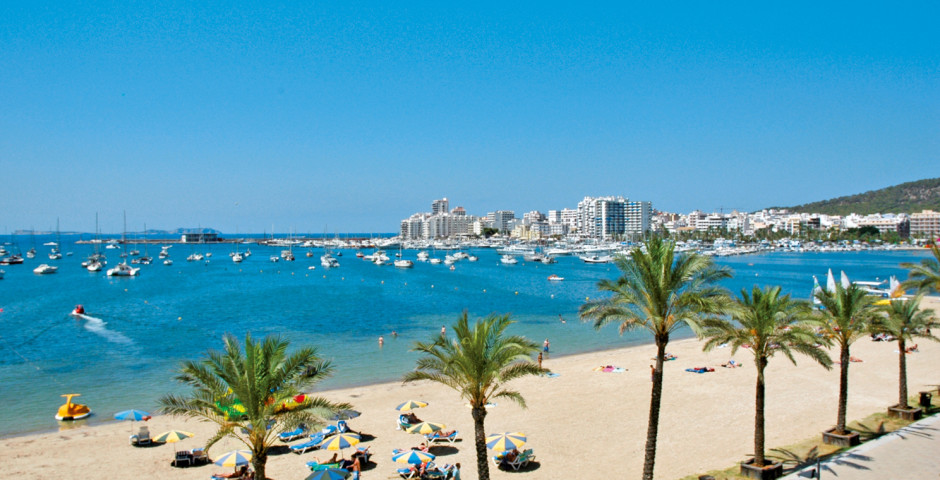 Sant Antoni de Portmany is a city on the west coast of Ibiza, one of the Spanish Balearic islands. It is known for its vibrant nightlife and the large natural harbor, the bay of Sant Antoni. The seafront stretches from the port to the beaches of S'Arenal and Es Pouet, both with calm and shallow waters. Between the two beaches is located Sa Punta des Molí, heritage of humanity, where there are a windmill, a press for olive oil and a small botanical garden.