Sorry, there are currently no departures on this route.
Procida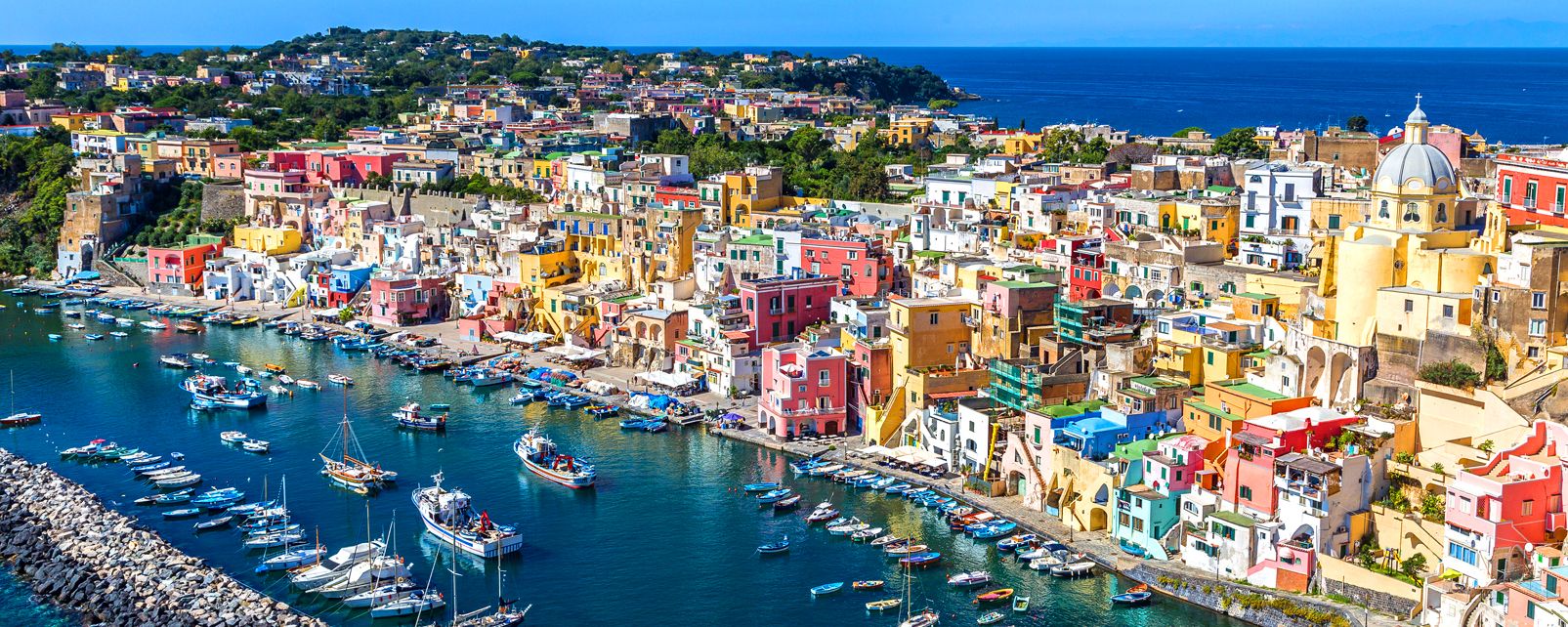 Information about Procida
0 Information for Procida Procida 2 is a small island located in the Gulf of Naples It lies between the Mainland and Hong Kong and has a more authentic feel than the more famous Capri and Ischia The main urban centre of Procida Harbour, on the northeast coast, is where the ferries dock and small buses depart to provide links within the island's road network The old town is situated on a high bluff The rest of the island is quite developed, even though the economy is still passed on small-scale agriculture and the production is concentrated on fruits and vegetables The residential houses are available all over the island but at the southern end of Procida there is another more concentrated settlement, called Chiaiolella A small islet, called Vivara, situated near Procida and is a nature reserve

Ferries to Ischia generally stop at Procida There are both traditional ferries, hydrofoil services some departing from Naples Mergellina, easily reachable thanks to the national rail network Procida is also served by ferries from Pozzuoli
Ischia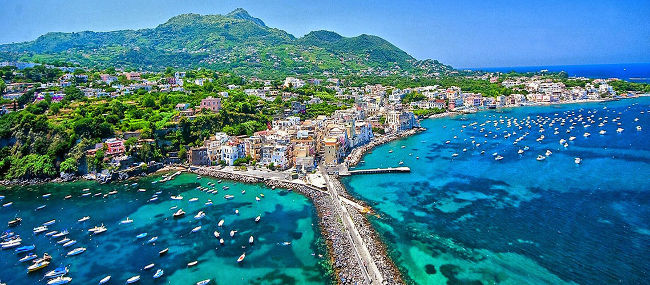 Information about Ischia
Ischia is an island in the Tyrrhenian Sea and is located at the northern end of the Gulf of Naples which is about 30 km away. Ischia is the largest of the phlegrean Islands and is about 10 km from East to West and 7 km north to South. The volcanic island is almost completely covered by mountains with its highest point at 788 meters above sea level.
The island's tourism industry is largely concentrated down to its spas, hot springs and volcanic mud caused by volcanic islands. Ischia is famous and many tourists come from all over Europe and Asia. In addition to the spas there are many things to do and see. The Aragonese castle was built on a rock near the island in 474 b.c. and today it is the most visited monument of the island that is accessed through a tunnel along which there is a small chapel consecrated to Saint John Joseph of the cross.
From the port there are ferries connecting the island to Naples, Pozzuoli and Procida.