Sorry, there are currently no departures on this route.
Bastia

Reaching the port of Bastia
By car: to reach it from the North (Cap Corse), take the D80 and then follow the signs to the port. From the South (Ajaccio, Corte, Porto-Vecchio), take the coast road and then follow the directions for the port.
By train: train services connecting Bastia to Ajaccio and Calvi. The station is located at Rond-Point Maréchal Leclerc and is within walking distance from the port of Bastia and taxi service works efficiently.

Information about Bastia
French Bastia, is a French city of 44,165 inhabitants, prefecture of the department of Haute-Corse in the region of Corsica.

The second largest city in Corsica by population, it is the main port and the main commercial and industrial center. From Bastia are usually visible, from anywhere in the city, the islands of Capraia, Montecristo and Elba. Moreover, when the weather is clear, you can see Pianosa, Elba Island and the Italian continent.
Piombino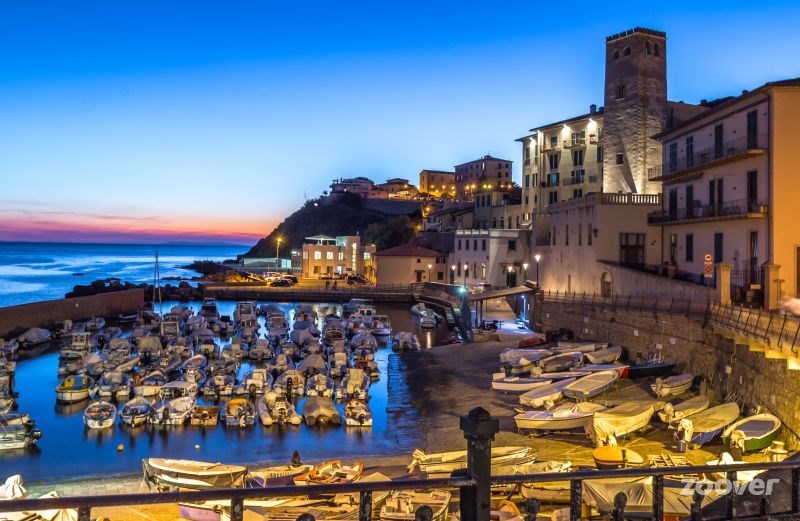 The port of Piombino / Elba is reached by the Pisa-Livorno-Grosseto exit Venturina and following the SS398 leading to the port.
Piombino is an Italian town of 33 958 inhabitants in the province of Livorno in Tuscany. The main center of the Val di Cornia and the main pole of the steel industry in Tuscany, is the second port of Tuscany after that of Livorno.
The city preserves numerous testimonies of its glorious past, from the Etruscan origins to the Principality of Piombino of which it was the capital; its long history can be summarized in the architectural monuments and in the works of art that are conserved in the historical center, whose splendor also contributed by Leonardo da Vinci and Andrea Guardi.