Toulon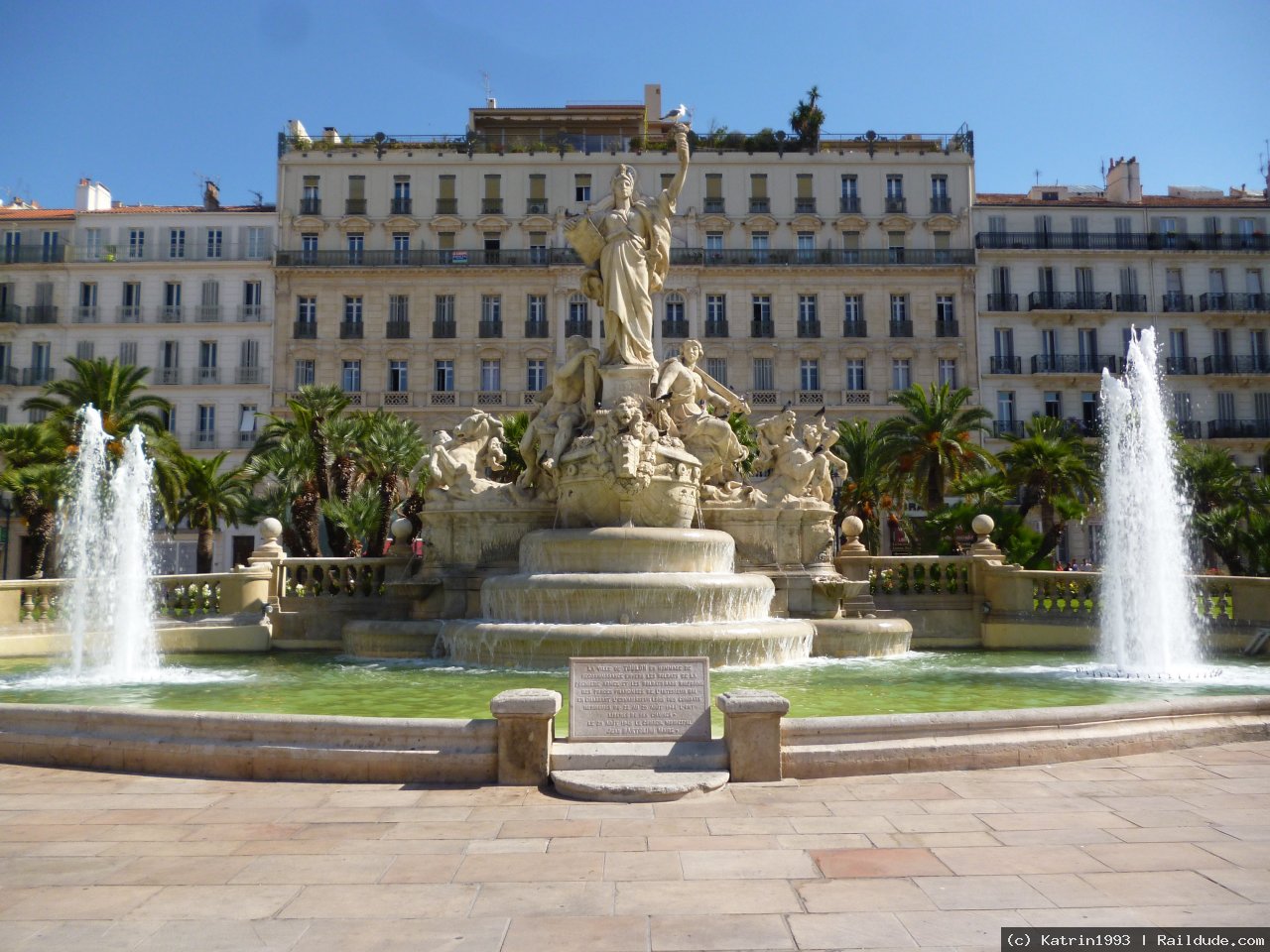 Information about Toulon
The French city of Toulon is located on the coast of the Mediterranean Sea East of Marseille in the Department of Var in Provence. Located around a Rocky Bay, sheltered from the limestone is Faron, crowned by the ancient fortifications. The sheltered location gave rise to a large port with the headquarters of the French Navy. Toulon visitors should stroll around the old town which has been restored and is the most interesting, with narrow streets lined with shops leading to small squares and many cafes. The best time to visit is in the morning when the daily market on Cours Lafayette adds a bit of color to the city. The arsenal of Toulon, which is perhaps the most visited place by tourists, dates from the time of Henri IV; was inaugurated in 1680. It is accessed through a portico of 1738 and contains many paintings, such as the beautiful painting by Antoine Morel Fatio (19th century) called ' the port of Toulon in 1854 '.
Ajaccio

Reaching the port of Ajaccio
by car: the port of Ajaccio is located on the West coast of Corsica, near downtown.
Coming from Bastia and from Southern Corsica, stay in the left lane and turn left onto Route of Alata. Then continue straight until Piazza Griffi and follow direction ' Gare Maritime.
Coming from Sanguinares, make the waterfront until the Miolis Barracks, then follow direction ' Gare Maritime.
By train:
There are two companies of trains (SNCF and CFCs) that leave from Ajaccio (Gare d'ajaccio), with connections to the whole island.
Information about Ajaccio
Ajaccio is probably the most French of Corsican towns, a place that is worth a careful visit and reflective. Capital of a mysterious land, in many ways still poorly known and understood, but incredibly beautiful and unforgettable. The birthplace of Napoleon Bonaparte, the greatest military strategist of all time is not of little importance, and indeed are still many stories – especially youth – still commemorate today from cityà.