Ferry to Palma de Mallorca - Ibiza, Baleares
Ferries Palma de Mallorca - Ibiza
Palma de Mallorca
How to reach the port of Palma Maiora.
Palma de Mallorca (in Catalan Palma or Ciutat de Mallorca, in Spanish Palma de Mallorca) is a Spanish municipality of 401.270 inhabitants, the main city of the island of Majorca and the capital of the autonomous community of the Balearic Islands. It is one of the main tourist centers of the Balearic Islands, appreciated for its beaches, entertainment and night life, full of hotels and tourist villages.
The airport of Palma de Mallorca is one of the most important in Spain; only the airports of Madrid and Barcelona register an annual passenger number higher than that of the Balearic island. The traffic is mainly seasonal, linked to the tourist influx in the summer months, and the flights most of the time are charter. The airport is only 8 kilometers from the city and is connected to the center by a bus service that takes about 30 minutes to travel the route. Alternatively, you can use a taxi service that takes less time.
In 2007 the Palma de Mallorca Metro was inaugurated, connecting the city center to the university.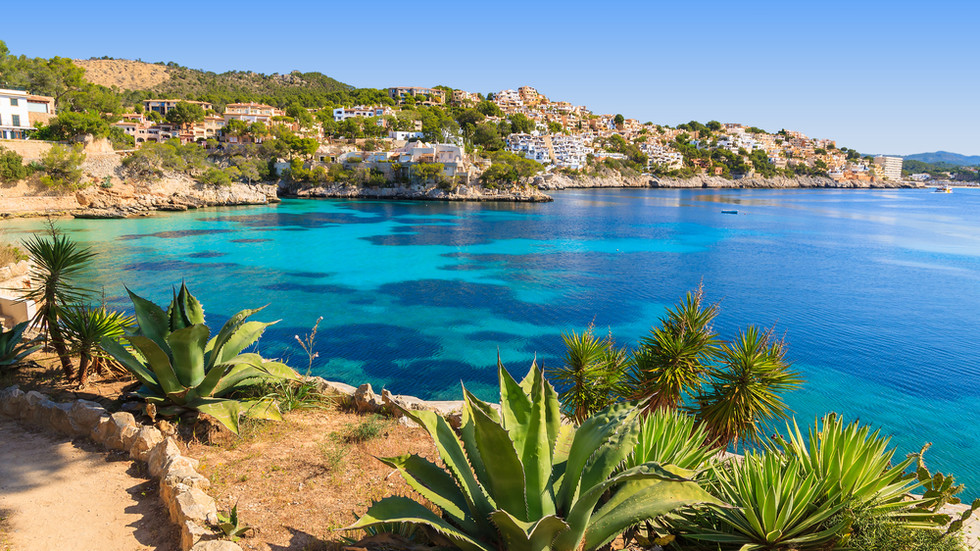 Ibiza
Reaching the port of Ibiza.
Ibiza (the official name, in Catalan, is Eivissa) is an island located in the Mediterranean Sea; it belongs politically to Spain and with Formentera it is one of the two Pitiuse islands. Its main cities are: Ibiza, Santa Eulària des Riu and Sant Antoni de Portmany.
Ibiza is a very popular tourist destination especially among young people, especially for nightlife, concentrated mainly in two areas: on one side in the island's capital and on the other in Sant Antoni de Portmany.
There are numerous discos and clubs, among the most famous are the Privilege, Es Paradis (famous for its water parties), Amnesia (famous for its foam-party), the Space, the Pacha (which has 22 other clubs spread out for the world), the DC10. There are also numerous beach bars such as Bora Bora and Ushuaya in Playa d'en Bossa, other places of attraction for those who want to dance. Also in Ibiza to mention the Café del Mar, a charming restaurant in Sant Antoni de Portmany.