Ferry to Cagliari - Naples, Campania
Ferries Cagliari - Naples
Cagliari
Cagliari is an Italian town of 154 224 inhabitants, the capital of the autonomous region of Sardinia and the main center of its metropolitan city, including, in addition to the capital, other towns and suburbs and several hinterland centers, for a total of 17 municipalities and 431 741 inhabitants.
University and archiepiscopal seat and city with a history of several thousand years, is the historical administrative center of the island having been, under the name of Caralis, capital of the province of Sardinia and Corsica during the Roman period and later the capital of the Kingdom of Sardinia, from 1324 to 1720 , and then from 1798 to 1814. Its port is classified "international" because of its importance; carries out commercial, industrial, tourist and service functions for passengers.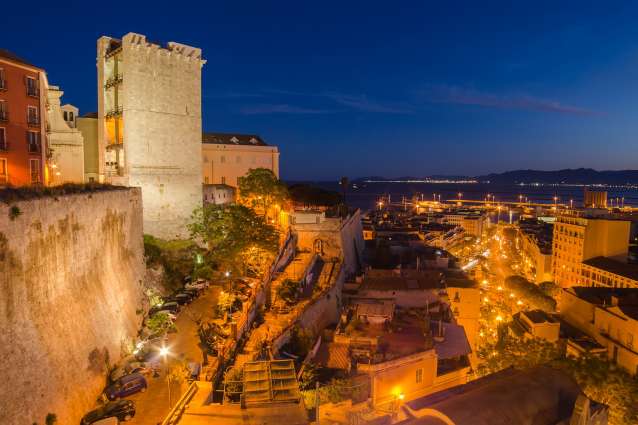 Naples
The port of Naples is called Descent of Massa and can be easily reached from the following directions for the output port. By car exit the ring road at junction Via Marina. Continue for the same road, then continue along di Massa.