Chat with us
If you need further help contact us: chat with our operators from Monday to Friday from 09:00 to 13:00 and from 15:30 to 19:30.
FAQ
Check out our FAQ to answer to your most frequently asked questions.
Call us at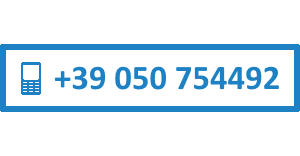 You can call us to our Booking Centre from Monday to Friday 9.00 - 01.00 p.m. and 3.30 - 7.30 p.m. Saturday 09.00-12.30. Sunday closed.