Ferry to Ancona - Corfu, Marche
Sorry, there are currently no departures on this route.
Ancona
Information about Ancona
The port of Ancona is the first Italian port for international traffic of vehicles and passengers, with more than 1.5 million passengers and 200,000 TRUCKS every year, and one of the first in the Adriatic for goods.
The regional capital, Ancona directly overlooks the sea and has about 100,000 inhabitants. Its geographical position, situated on a promontory of Monte Conero, makes it a port city projected towards the Balkans. Founded by the Greeks, the city of Ancona grew considerably when the emperor Hadrian expanded the small harbour. After becoming Byzantine rule first, and then a free city, was one of Republics.
In 1532 he became part of the Papal States. The soul of the city is definitely the port. Of strategic importance for the traffics always Adriatic port of Ancona is one of the landmarks for the city's economy.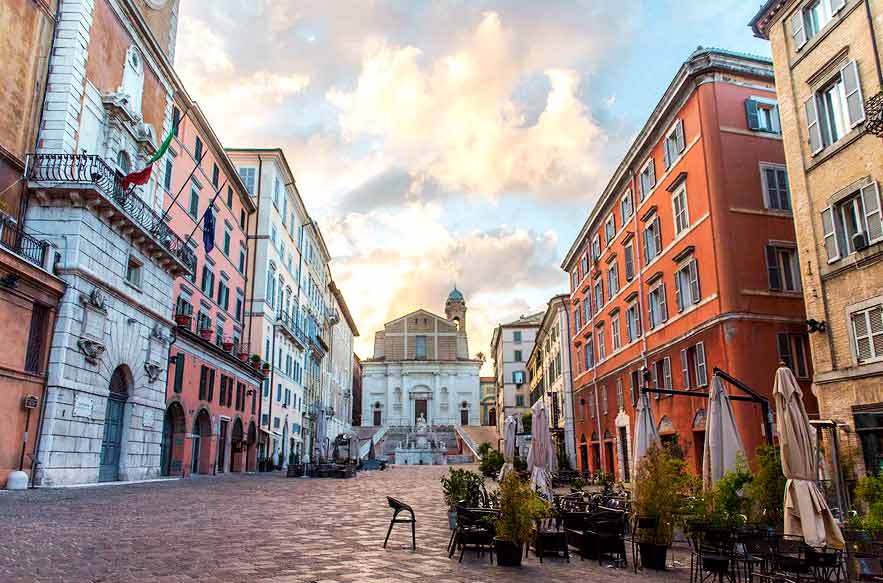 Corfu
Corfu is a Greek island, in the Ionian Sea, located in front of the coasts of Epirus, on the border between Greece and Albania; it is separated from the mainland by a narrow width varying from 3 to 25 km. Its surface is 613.6 km², the second Ionian island by extension after that of Kefalonia (786 km²) and is long in line of air at most 61.5 km and a maximum of 28.2 km. The population amounts to about 110,000 inhabitants, of which about 36,000 in the capital alone, Corfu. The main attraction is the coast.