Ferry to Lampedusa - Porto Empedocle, Pelagie Islands
Ferries Lampedusa - Porto Empedocle
Lampedusa
Information about Lampedusa
Reaching Lampedusa is very simple thanks to good connections with the Mainland and especially with Sicily.
By sea, trafficking in connection with Lampedusa is entrusted to the maritime company Siremar that with boats departing from Porto Empedocle, Agrigento, I reach in 8 hours. With Ustica Lines hydrofoil you can reach Lampedusa in 4 hours and also the island of Linosa.
It is an island of Italy belonging to the archipelago of the Pelagie Islands, in Sicily.
Is the largest of the Pelagie archipelago in the Mediterranean Sea and is part of the province of Agrigento.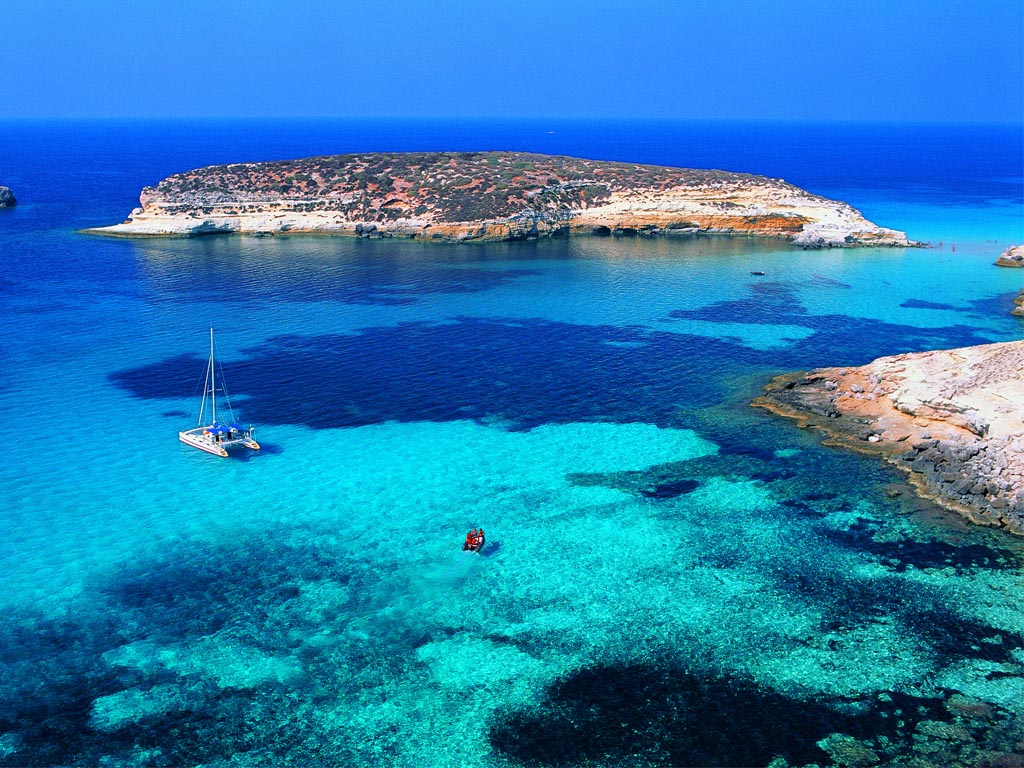 Porto Empedocle
Information about Porto Empedocle
Porto Empedocle, is a typical seaside town, embellished by various historical and cultural sites are interwoven with the local morphological beauties, such as its beaches which extend for 3 Km, creating one of the most beautiful coastlines in the Mediterranean. The empedoclina economy is based on tourism and fishing industry. Perth is also the birthplace of famous writers such as Luigi Pirandello and the most current Andrea Camilleri.