Ferry to Valencia - Formentera, Spain
Sorry, there are currently no departures on this route.
Valencia
Information about Valencia
0 information about Valencia 2 Valencia is Spain's third largest city and is considered to be a progressive city, with spectacular architecture It is known for its excellent weather and sandy beaches, and more than 500 km of coastline The city of Valencia is famous for being the home of paella and possesses excellent restaurants throughout the city, including a number of tapas bars in the old town, around the large Plaza de la Reina Among other attractions there are The Hemisfèric Planetarium which has a planetarium, modern cinema and information astronomy; Palacio de las Artes Reina Sofia, which is a beautiful recreation complex to promote the arts of Valencia, the Oceanographic Park who collects many marine species, including the beluga, dolphins, penguins and a myriad of colorful tropical fish; and the Museo de las Ciencias Principe Felipe, a vast Museum and extraordinary building, full of scientific information and interactive technology The port of Valencia has regular services to and from the Balearic Islands and Italy, along with a growing number of cruise ships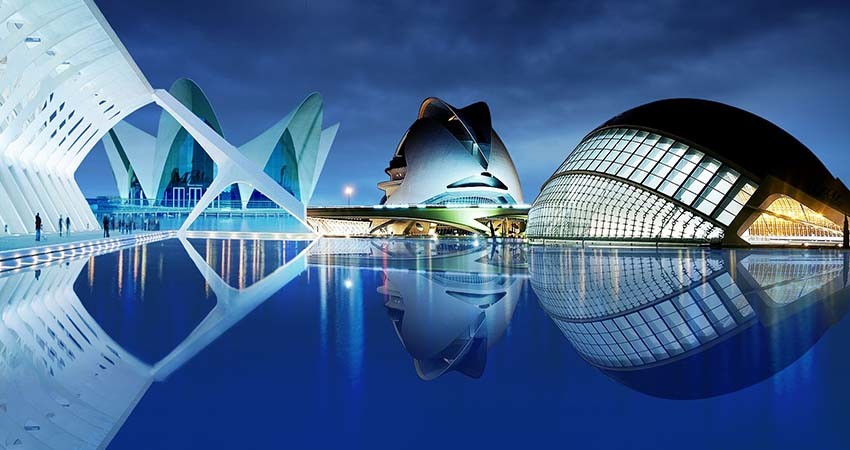 Formentera
How to reach the port of Formentera
Formentera is one of the four main islands of the Balearic archipelago, in Spain; together with neighboring Ibiza, it forms in turn one of the Pitiuse Islands.
Formentera has an area of 83.2 km² and with its 11.878 inhabitants it appears to be the least populated island of the Balearics.
The island is characterized by typically Mediterranean vegetation.The resident population is spread among the six centers of the island as the municipal capital Sant Francesc Xavier, La Savina, home of the port, Es Pujols, main tourist center and Sant Ferran de ses Roques, inhabited center and hippy destination since the sixties, Es Caló de Sant Augustì and El Pilar de La Mola. This population grows out of proportion during the summer, given that the island is one of the favorite destinations in Europe, thanks to the beauty of the beaches and the uncontaminated aspect of its Mediterranean vegetation.
The official languages of the island are Catalan and Spanish.