Ferry to Piombino - Golfo Aranci, Tuscany
Sorry, there are currently no departures on this route.
Piombino
The port of Piombino / Elba is reached by the Pisa-Livorno-Grosseto exit Venturina and following the SS398 leading to the port.
Piombino is an Italian town of 33 958 inhabitants in the province of Livorno in Tuscany. The main center of the Val di Cornia and the main pole of the steel industry in Tuscany, is the second port of Tuscany after that of Livorno.
The city preserves numerous testimonies of its glorious past, from the Etruscan origins to the Principality of Piombino of which it was the capital; its long history can be summarized in the architectural monuments and in the works of art that are conserved in the historical center, whose splendor also contributed by Leonardo da Vinci and Andrea Guardi.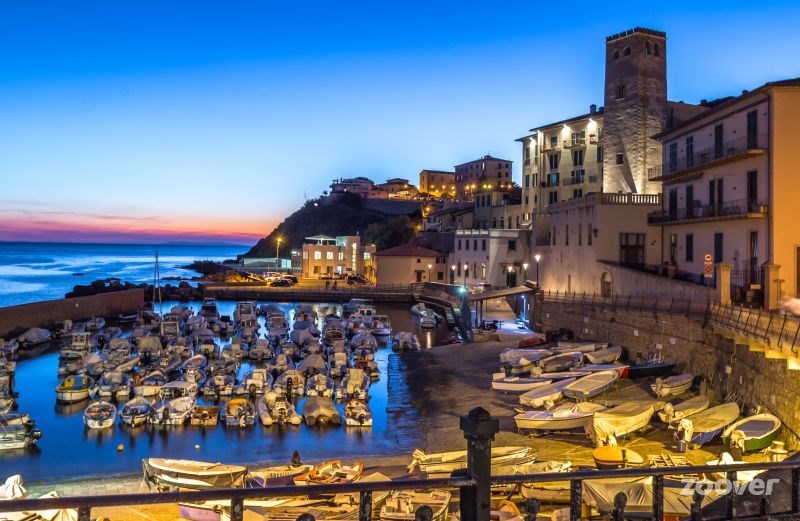 Golfo Aranci
Reaching the port of Golfo Aranci
0 how to reach the port of Golfo Aranci 2 The port of Golfo Aranci is on the northeast coast of Sardinia just 16 km from Olbia, is the main entrance to the Emerald Coast The port can be reached along the national road 125 coming from Olbia and later the County Road 16 until you reach via Cagliari, then turn left in Corso Sardegna to the port If you come from Porto Torres follow the strada statale 131, or State Road 597 until the State Highway 199, to get them out for Olbia and follow the strange day 125 until reaching the County Road 16 For those who arrive from Cagliari take the SS 131 and Hwy 131 dcn, after Western ring road around Olbia take the junction towards Osseddu-Olbia Harbour, at the crossroad follow to Pittulongu Beach-Golfo Aranci and take the road to Olbia Continue along the provincial road 82 up to G Orange and at the roundabout take the 2nd exit onto Via Guglielmo Marconi
0 info on Golfo Aranci 2 Golfo Aranci is famous for the beauty of its beaches
Among the main recall Cala Moresca which is at the end of Golfo Aranci, famous Cala Sabina and white beach, but don't forget to enjoy the beauties of Marinella, Baja de Bass, Sos Aranzos, Baia Caddinas and all the beaches in the country within easy reach on footInformation about Golfo Aranci
Golfo Aranci, is an Italian municipality of 2 475 inhabitants in the province of Sassari in Sardinia, in the Gallura subregion.