Sorry, there are currently no departures on this route.
Helsingborg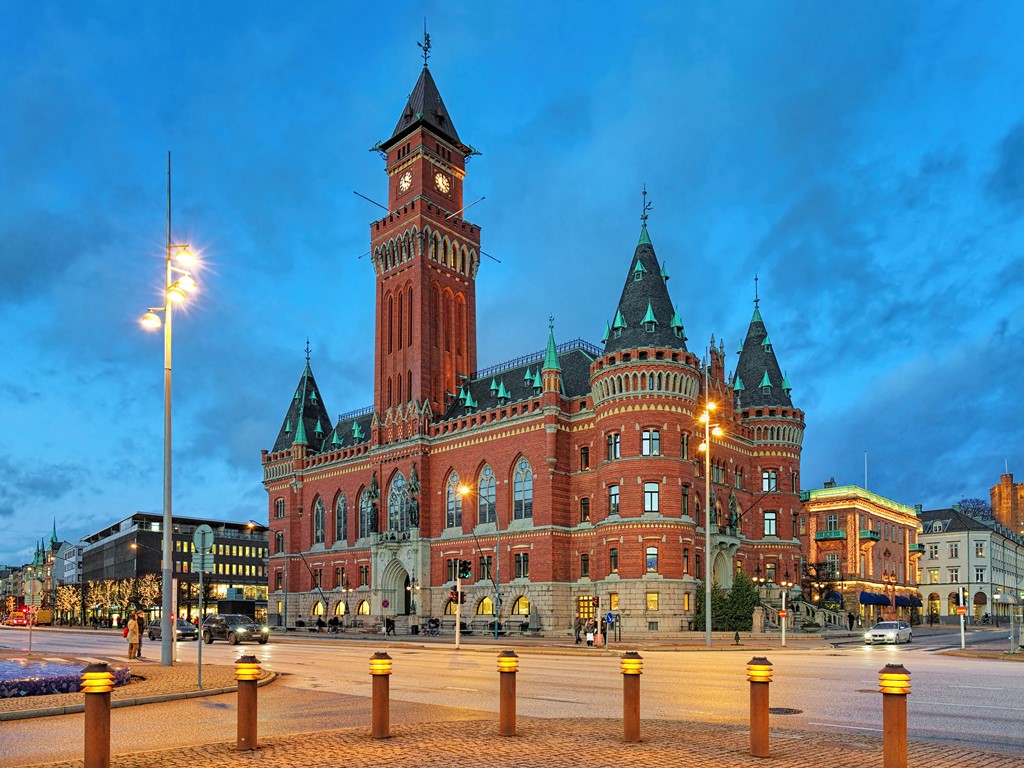 Information about Helsingborg
Helsingborg is a Swedish city located south of the country, in the county of Scania, of which it is the second largest city by population, after the capital Malmö.
Originally Danish, it was founded in 1085. It then became Swedish in 1658, following some wars between Denmark and Sweden.
Helsingborg is a scenic coastal city, due to the particular mixture of the oldest stone buildings and the presence of a stronghold (Kärnan) in the center which contrasts with the most modern commercial buildings.
Located at the closest point to Denmark, it is separated from the Danish city of Helsingør by only a 4 kilometer stretch.
Helsingborg is the starting point of the European Route E55, which reaches Kalamata (Greece). It is well connected to Malmö and Göteborg at both the motorway and the railway level.

The city is also well connected to the Danish port of Elsinore by Scandlines ferry.
Helsingor
Information about Elsinore
Helsingør classically known in English as Elsinore, is a city in eastern Denmark. Helsingør Municipality had a population of 61,519 on 1 January 2015. It is known for its castle Kronborg, which William Shakespeare most presumably had in mind for his famous play Hamlet.
The HH Ferry route connects Helsingør with Helsingborg in Sweden.