Lipari
Info on Lipari
Lipari is an island of Italy belonging to the archipelago of the Aeolian Islands, in Sicily.
It is part of the municipality of Lipari along with the other Aeolian islands, except the island of Salina, whose territory is divided into the three municipalities of Santa Marina Salina, Malfa and Leni. In antiquity it was already known with the name Lipara in ancient Greek, which means fat, unctuous, and by extension bright, rich and fertile). Also in ancient times, it was called Milogonide or Meligunide (Milogonis or Meligunis.
Panarea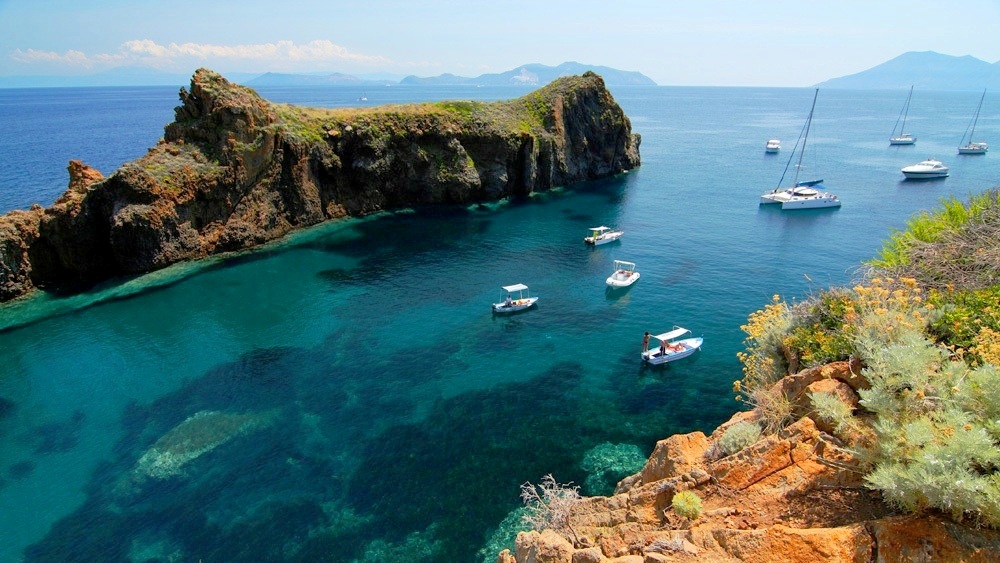 Information about Panarea
Panarea is the second smallest of the Aeolian Islands, a group of volcanic islands lying off the North coast of Sicily. Now it is a popular tourist destination thanks to its beaches and landscapes, and is well equipped. The beach is located in San Pietro, on the East Coast, and is well equipped, there is also a small harbour for ships, speedboats and fishing boats. Between the beaches of Panarea Island Cala Junco, most notably in the South of the island and is accessible by sea or by land along a trail leading to the beach. Along the road to Cala Junco you can also reach the beach of Cala degli Zimmari. These are the only two beaches accessible by road. The small Harbor hosts ferries departing for Napoli and Milazzo.