Vibo Marina
How to reach the port of Vibo Marina
Exit Pizzo Calabro highway, turn right and follow the signs for Vibo Marina, continue for about 8 kms, leave the Esso petrol station on the left, continue on via Santa Venere for about 200 mts and turn right at the first crossroads.
By train: Vibo Valentia Pizzo Railway Station.
By plane: Lamezia Terme Airport.
Where to park at the port of Vibo Marina
In the areas surrounding the port there are several parking areas.
Vulcano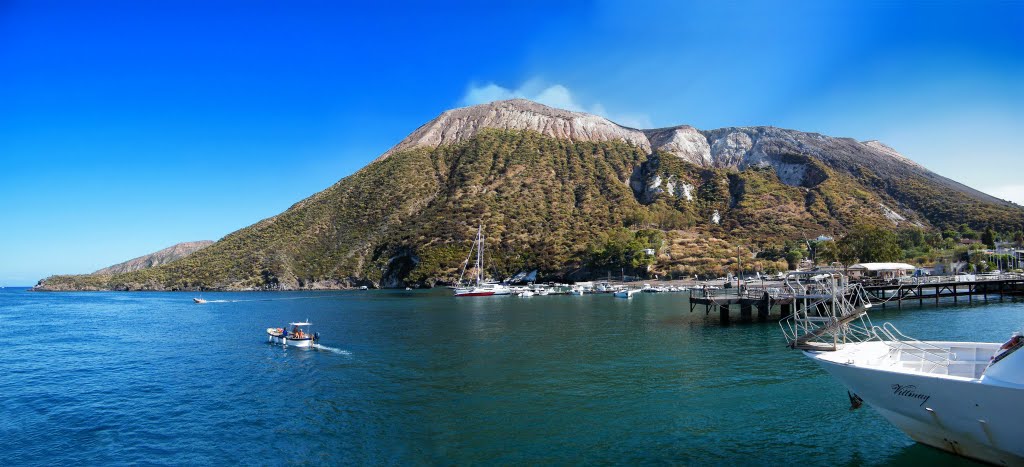 Address of the port of Vulcano
Vulcano (Vurcanu in Sicilian) is an Italian island belonging to the archipelago of the Aeolian Islands, in Sicily.
The inhabitants, 715 in 2001, are called vulcanari.
Isola Vulcano is connected to the Island of Lipari with a maritime service from Porto di Levante (on the Vulcano island) to Lipari (about ¼ hour) through the Bocche di Vulcano. It can be reached in about an hour and a half by boat and approximately 3/4 minutes by hydrofoil from Milazzo (ME).