Syros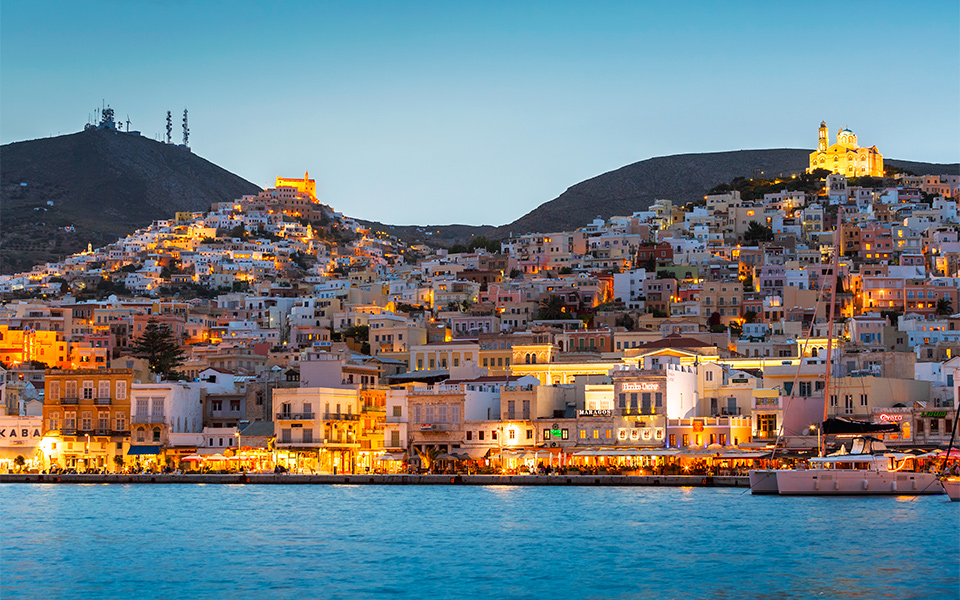 Information about Syros
Siro or Sira is a Greek island, belonging to the Cycladic archipelago in the Aegean Sea. It is located at 78 nautical miles (144 km) south of Athens. It is a peripheral unit formed by the municipality of Siro-Ermopoli; most important center is Ermopoli.
After the fall of the Western Roman Empire, Siro became part of the Byzantine Empire until 1204, when it was conquered by the Republic of Venice. In 1537 it was conquered by the Turks. During the dominion of Venice a strong Catholic minority had developed which obtained the protection of France and thanks to an agreement between the French king Francis I and the Sultan Suleiman the Catholic religious orders were protected. Although part of the Ottoman Empire, the island was granted a form of self-government]. After the 1821 war of independence, Siro became part of Greece.
Ermopoli, the administrative capital of the Cyclades, is the capital of the island. The city was founded during the war of independence of 1821, when they came to Siro, which was a French protectorate, refugees from other islands that were under Turkish rule. The town developed very rapidly, becoming an important commercial and nautical hub of the Aegean in the nineteenth century.
Ermopoli has a modern, neoclassical character, and is different from other Cycladic cities, which have a more traditional appearance. The most traditional village of the island is instead Ano Syros, which has buildings of 700 years, on a hill immediately behind and overlooking the natural harbor where Ermopoli was born. The northern part of the island is more mountainous and more barren, the one to the south greener and cultivated.
Piraeus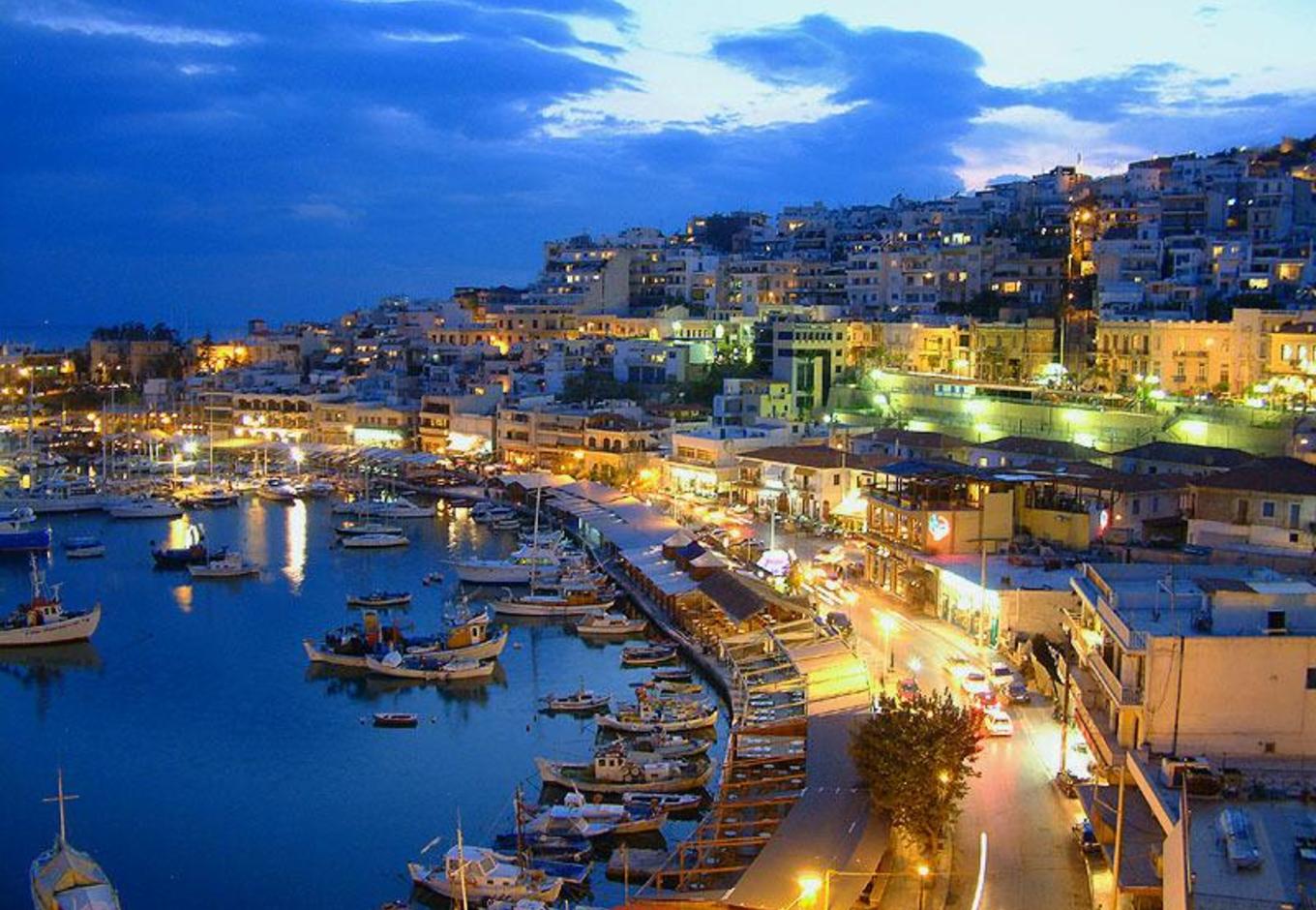 Information about Piraeus
Piraeus is a Greek town of Attica located just over 10 km southwest of the center of Athens, with which it is united without solution continuity through a series of suburbs. Natural harbor with several inlets and secondary marinas, its importance in the economy of Attica and Greece can be traced back to ancient Greece. In particular from the fifth century BC, when it became the port of classical Athens, thus contributing to its economic and military growth.
It is the most populous municipality of Attica after Athens, with a population of 163,688 inhabitants on 10.9 km², while its prefecture has 466,065 inhabitants out of a total of 50 km². Together with Athens and the attic suburbs, it is part of the Athenian hinterland, which counts 4,013,368 inhabitants. It is the largest port in Greece and the largest in Europe by number of passengers, as well as the third largest in the world, with a traffic of over 20 million passengers a year. With a traffic of 1.4 million TEU it is also one of the largest ports of the eastern Mediterranean for container traffic.