Cavo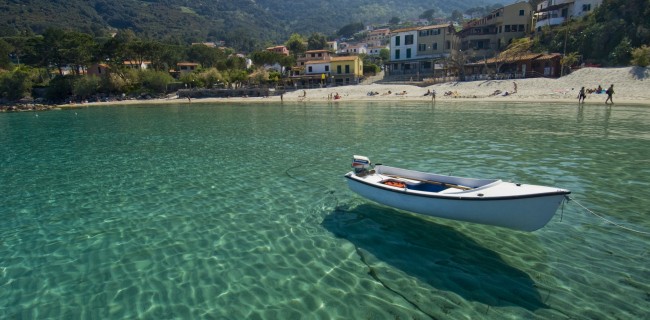 Reaching the port of Cavo
The port is easily accessible following the signs.

Info on Cavo
The port town of Cavo is located on the island of Elba, which is the largest island of the Tuscan Archipelago, and the third largest in Italy after Sicily and Sardinia. Along with eight other islands, Giglio, Giannutri and Montecristo, is part of the Tuscan archipelago national park, the largest marine park in Europe. The island is famous throughout the world for having hosted the French Emperor Napoleon in 1814 during his exile. But its history goes back to prehistoric times, with the Ligurian tribes Ligures Ilvati who gave that called the island works. It was first inhabited by the Etruscans and then the Romans, who have enjoyed the island and its rich deposits of iron and its mud baths. There are a number of clues of the island's past, from archaeological finds, its museums, fortresses and military buildings such as the castle of Volterraio and then to the beautiful Napoleonic residences of 1800 as the Palazzina dei Mulini.
Piombino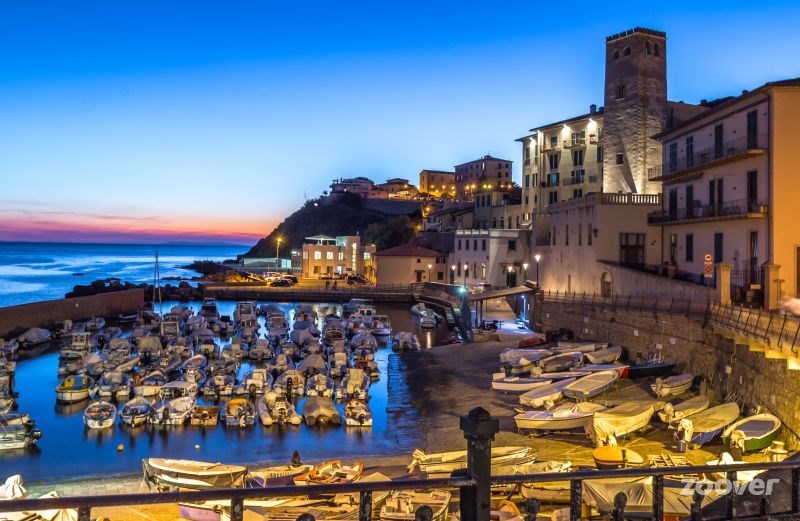 The port of Piombino / Elba is reached by the Pisa-Livorno-Grosseto exit Venturina and following the SS398 leading to the port.
Piombino is an Italian town of 33 958 inhabitants in the province of Livorno in Tuscany. The main center of the Val di Cornia and the main pole of the steel industry in Tuscany, is the second port of Tuscany after that of Livorno.
The city preserves numerous testimonies of its glorious past, from the Etruscan origins to the Principality of Piombino of which it was the capital; its long history can be summarized in the architectural monuments and in the works of art that are conserved in the historical center, whose splendor also contributed by Leonardo da Vinci and Andrea Guardi.