Lanzarote (Arrecife)

Information about Lanzarote (Arrecife)
Lanzarote, one of the Canary Islands off the coast of West Africa and under the domination of Spain, is famous for its always warm climate, beaches and volcanic landscapes. The rocks of the Timanfaya National Park originated from the volcanic eruption around 1730. The Cueva de los Verdes caves were instead created by an underground lava river. On the east coast, the resort of Puerto del Carmen has white houses, beaches and diving centers.

Cadiz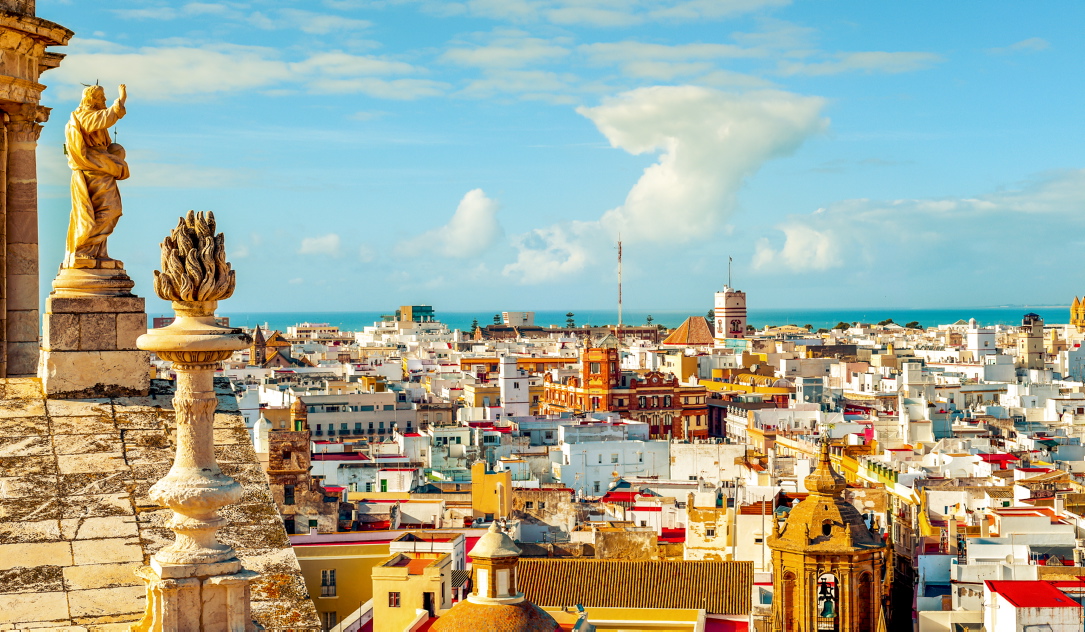 Reaching the port of Cadiz
Cadiz is an ancient port city in the south-west of Spain, built on a strip of land surrounded by the sea in the region of Andalusia. The seat of the Spanish navy is the port, which in the 16th century became an important starting point for explorations and trade. The city has more than 100 watchtowers, including the famous Torre Tavira, traditionally used for sighting ships, and the eighteenth-century cathedral built on the sea front.