Sorrento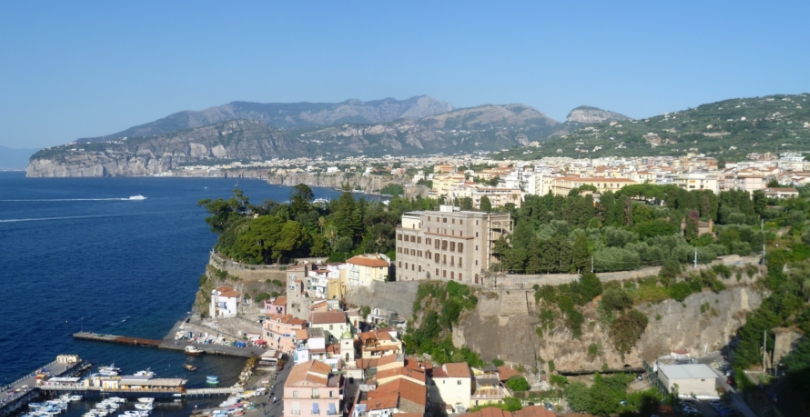 How to reach Sorrento port
By car: to get to Sorrento it must first take the highway for Naples.
Then take the A3 towards Sorrento Coast and exit at Castellamare di Stabia that takes on the SS Sorrentina 145. Along this road you arrive in Sorrento.
By train: Arrive at the central station of Naples Piazza Garibaldi and take the underpass leading to the tracks of the Circumvesuviana. From here, take the train to Sorrento. Trains run every 30 minutes.
Information about Sorrento
Sorrento is a small city in Campania.
Besides being famous for the production of limoncello, Sorrento has wonderful facilities, cafes, restaurants and shops.
Thanks to the railway system in the ' circumvesuviana ', Sorrento can be easily reached from Naples and an ideal base for visiting Pompeii and Herculaneum.
The good Friday processions in Sorrento are religious and traditional events more heard by the population. Have their roots in the middle ages, later in 1500 with the Spanish domination took on features that still maintain.
In the main square, Piazza Tasso is a statue depicting Torquato Tasso, poet sorrentino celebrated worldwide.



Amalfi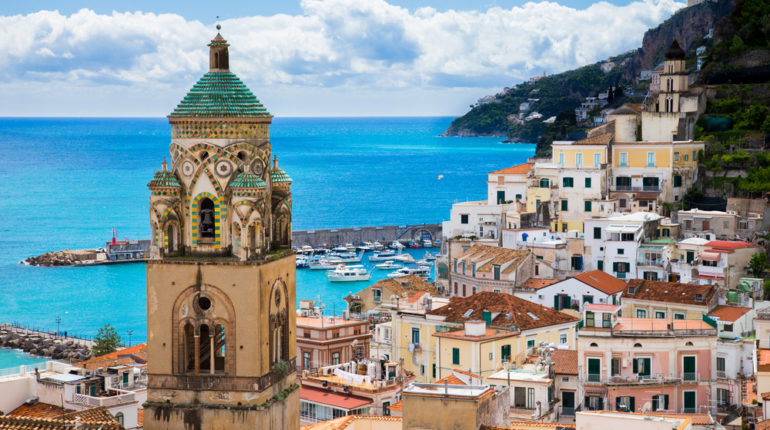 Reaching the port of Amalfi
Amalfi is an Italian town of 5,084 inhabitants in the province of Salerno in Campania.
Since 1997, the Amalfi Coast, named after Amalfi, has been declared a UNESCO World Heritage Site.
Information about Amalfi
Without a doubt Amalfi is one of the most enchanting places of the Campania region.
Legend has it that it was founded by Hercules in the name of his beloved nymph.