Positano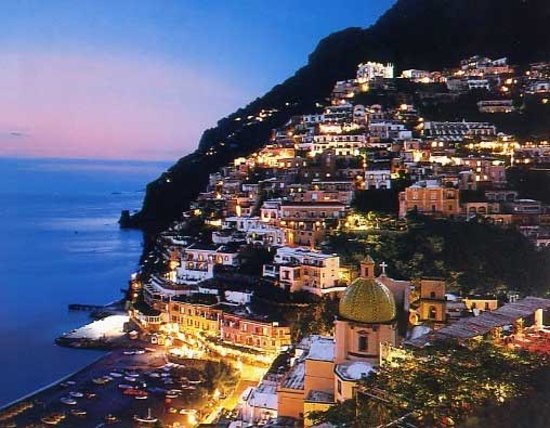 Information about Positano
0 information about Positano Positano 2 is a village located on the Amalfi coast in Campania The village is mainly situated in an enclave in the hills leading down to the coast By rich maritime power, the last century has become a fishing village, and was later transformed into a popular and rather chic resort, famous for its hotels and boutiques, to the winding staircases connecting the cityà Every centimetre of land is valuable, the buildings are stacked on top of each other on steep slopes, and open spaces are fertile for their volcanic soil and are intensely cultivated with fruit and vegetables In a region where rocky cliffs descend straight into the sea, Positano is unusual in that it has a couple of beaches and pebbled and are fenced and equipped and it pays to use the services offered, but there's also a part with a free beach There are various options really cheap regarding the gastronomy there is also a selection of restaurants

From the port you can ferry to Amalfi, Capri and Salerno
Amalfi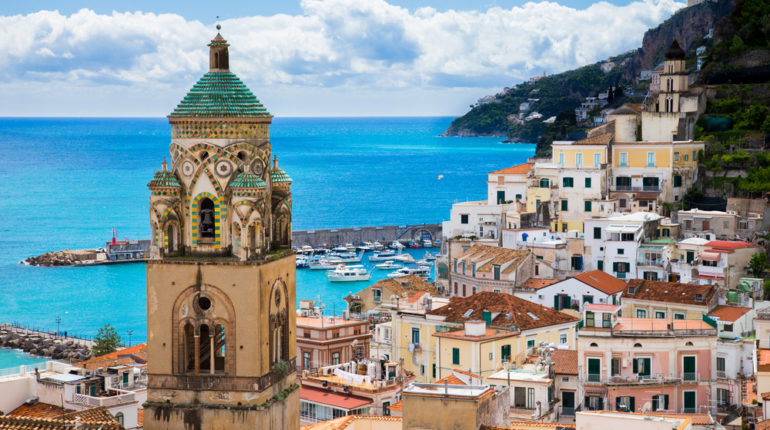 Reaching the port of Amalfi
Amalfi is an Italian town of 5,084 inhabitants in the province of Salerno in Campania.
Since 1997, the Amalfi Coast, named after Amalfi, has been declared a UNESCO World Heritage Site.
Information about Amalfi
Without a doubt Amalfi is one of the most enchanting places of the Campania region.
Legend has it that it was founded by Hercules in the name of his beloved nymph.