Kiel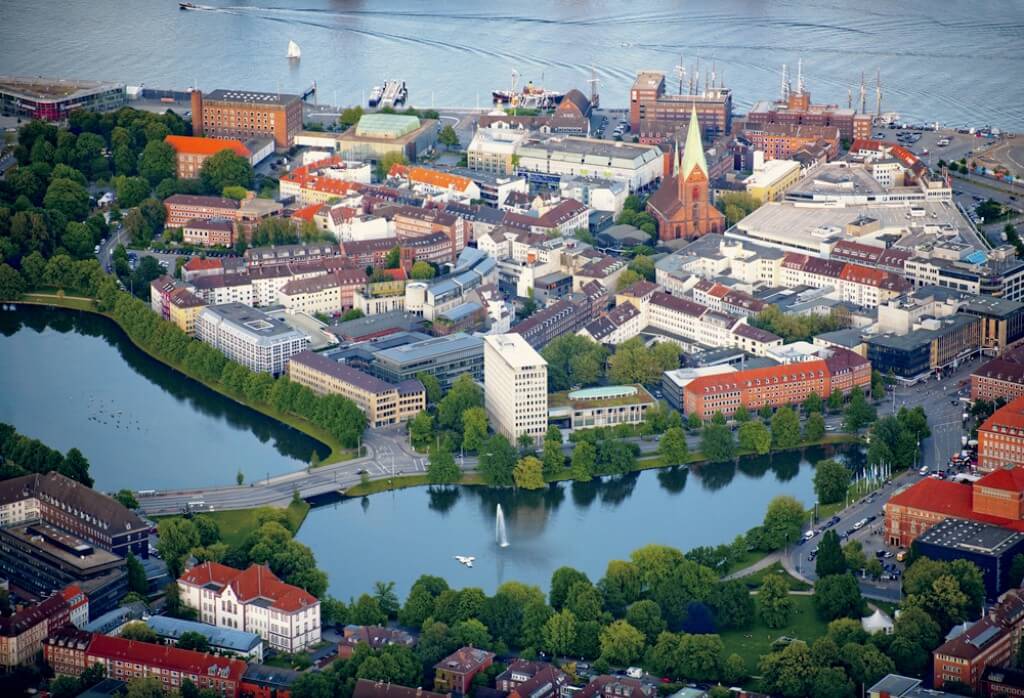 About Kiel
Kiel is a city in Germany in the Land of Schleswig-Holstein, of which it is the capital and most populous city.
Kiel is located on the river Eider, near the Baltic Sea and in particular on a narrow bay (Kieler Förde) to wedge (in German keil while kiel means hull) of the wider gulf of Kiel. The nearest large city is Hamburg, about 90 km to the south-west, while Lübeck is 80 km to the south-east.
How to get to the port
BY CAR
Directions
Kiel is approximately 100 km north of Hamburg by car or bus. Drive along the A7 for 60 km, then take the A215 exit which leads directly to the Stena Line port in Kiel.
BY TRAIN
There are good connections to Kiel from many destinations in Germany. For more information visit www.bahn.de.
BY BUS
The Kielius bus company operates services to and from the port of Kiel from Hamburg. The terminal is within walking distance of the drop-off point.