Piombino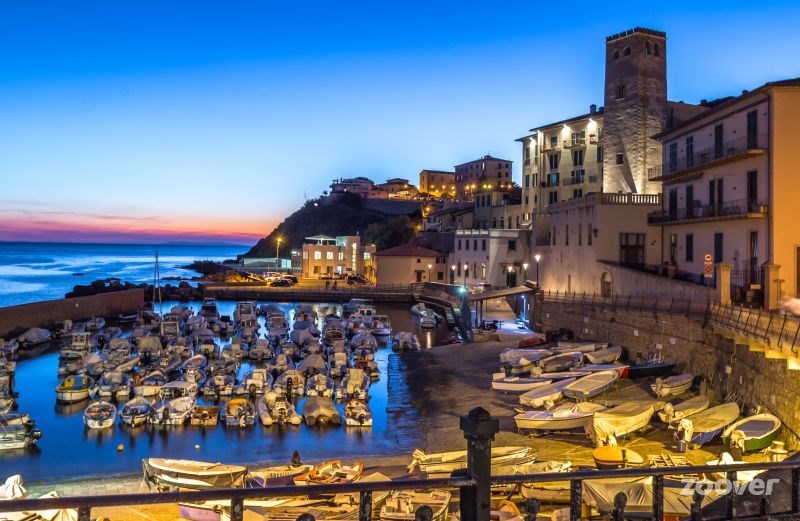 The port of Piombino / Elba is reached by the Pisa-Livorno-Grosseto exit Venturina and following the SS398 leading to the port.
Piombino is an Italian town of 33 958 inhabitants in the province of Livorno in Tuscany. The main center of the Val di Cornia and the main pole of the steel industry in Tuscany, is the second port of Tuscany after that of Livorno.
The city preserves numerous testimonies of its glorious past, from the Etruscan origins to the Principality of Piombino of which it was the capital; its long history can be summarized in the architectural monuments and in the works of art that are conserved in the historical center, whose splendor also contributed by Leonardo da Vinci and Andrea Guardi.
Pianosa
Info on Pianosa
The island of Pianosa, in Italy, is the fifth largest island in the Tuscan Archipelago, with an area of 10.3 square meters. Km and a coastline of about 18 km. It is about 13 kilometers southwest of the island, made famous by Napoleon. The name gives a clue of Pianosa island's geography. Flat, in fact, refers to the plains of the island, whose highest point is 29 metres above sea level.
The island is part of the Tuscan archipelago National Park (National Park of the Tuscan archipelago), and is protected from external interference, property speculation and environmental damage. The protection of the island and its wildlife are so important that you can't visit it without a special permit that is issued by the management of the Park. Fishing is prohibited within 1 mile navigation from the coast.