Formia
How to reach the port of Formia
The port of Formia, from where you can embark for Ponza and Ventotene, near Formia train station.
The railway station is about 10 minutes from the port and you can easily reach on foot unless you have a heavy luggage or taxi. Arrival by car coming by motorway (A1), will have to exit at cassino and take the E45 for 46 km. you reach the via Appia follow it until you reach a roundabout which leads into Promenade Republic. The port will be on your left.
Nestled right in the middle of the Gulf of Gaeta, Formia (from Greek hormiai-landing) has origins that are lost in myth and relate to the legend of Troy and the wanderings of Odysseus on his way back. All the mythical tradition recalls this area as land of the Laestrygonians, rough and primitive peoples, and these giant cannibals we landed the ships of Ulysses and from which only her managed to escape.
Ponza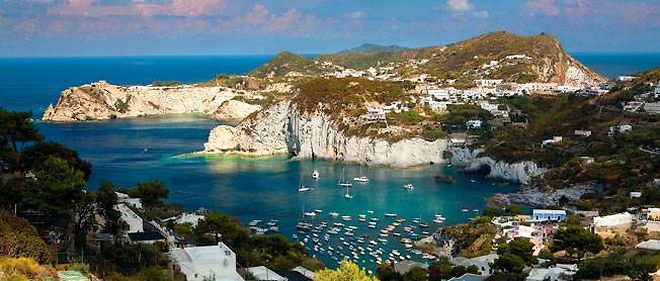 Information about Ponza
0 information about Ponza 2 Ponza is an Italian island, the largest of the Pontine Islands The island is located about 35 km south of Cape Circeo in the Tyrrhenian Sea Ponza is considered by many of its visitors a cheap version of Capri, and is frequented by the rich and famous who like to keep a lower profile on vacation, as well as by many young Romans who visit for the weekend in summer Major settlements on the island are Ponza Harbour, around the Harbour and Le Forna, North The island has clean water and clear where visitors swim from beaches, rocks, and slip (available for package tours or rent to the port) There are some great restaurants in Ponza, as well as a couple of options for late-night drinking and dancing There are many sites and monuments of the island The main attraction of Ponza is its landscape, the coast and the atmosphere

Ferries to Ponza depart for Naples, Terracina, Formia and Anzio; There are also hydrofoils to Anzio and Formia who have a journey time of approximately 75 minutes