Helsinki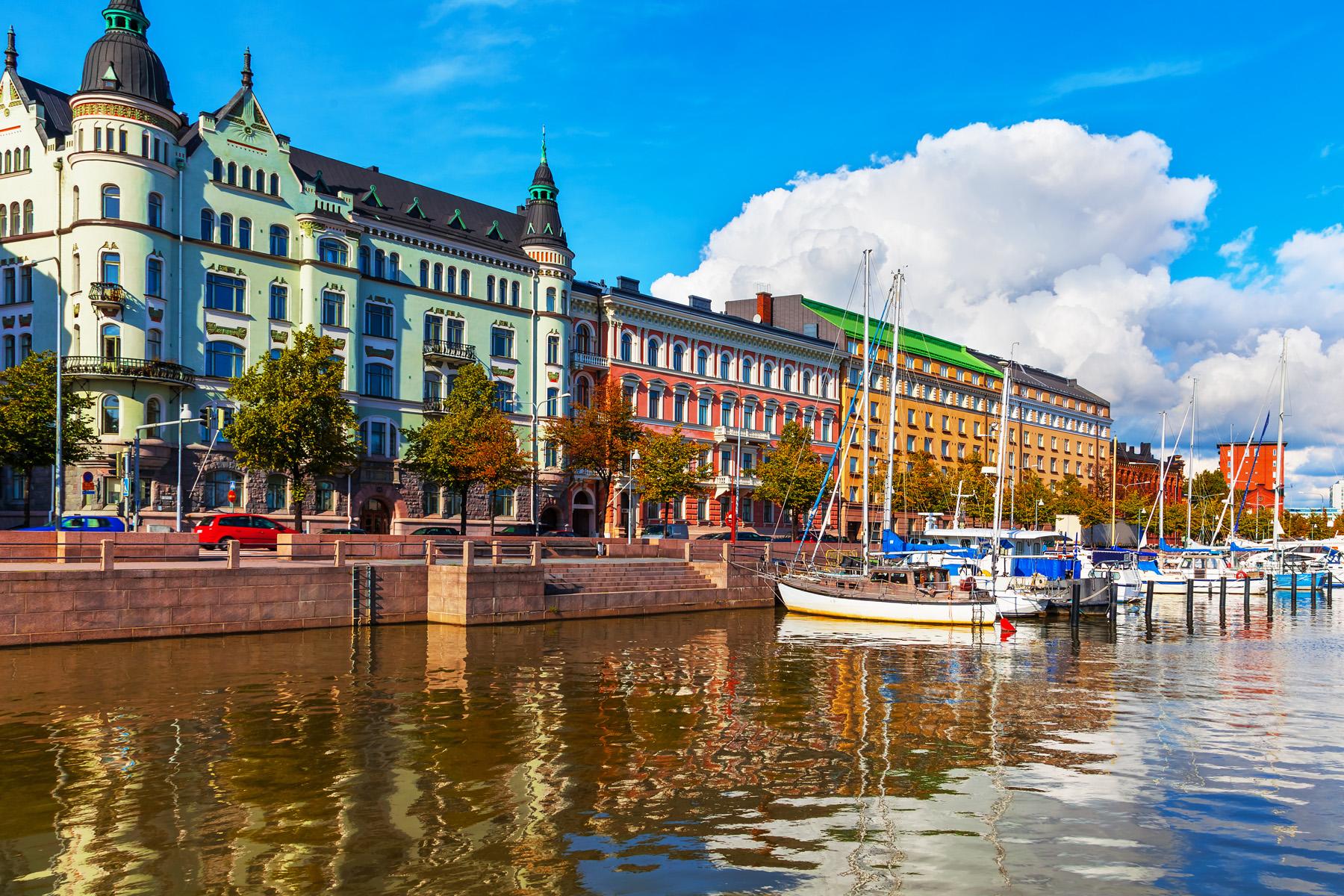 How to reach the port of Helsinki
There are 3 terminals to the ferry port of Helsinki.

Helsinki Olympia terminal (South)
Is used for ferries in the direction of Stockholm: Olympia terminal is about 1.8 km from the Centre of Helsinki, 179 Km from Tampere and 166 from Turku. From Tampere to Helsinki and Turku take E12 E18.

Helsinki West Terminal
Used for the ferry to Tallinn, the West terminal is located approximately 2.4 Km from the Centre of Helsinki, 179 km from Tampere and 166 Km from Turku. From Tampere prenid the E12 towards Helsinki and from Turku E18.

Helsinki Vuosaari, Hansa Terminal (East)
Used for ferries to Rostock, the Hansa Terminal is located 16kms from Helsinki Centre. Take road # 170/Itäväylä, turn left to Meripellontie and then follow the signs to the ferry terminal.
Information about Helsinki
Helsinki is the capital and largest city of Finland, with 626,305 inhabitants (2015 figure), located in the Uusimaa region. The city is bilingual, the official languages ??are Finnish and Swedish.

Helsinki is geographically located in the southern part of the country on the shores of the Gulf of Finland, part of the Baltic Sea, opposite the capital of Estonia, Tallinn, and extends over several islands.

The Helsinki metropolitan area includes the urban area of ??the city, Espoo, Vantaa, Kauniainen and neighboring countries. It is the northernmost metropolitan area in the world, with its one million inhabitants being the northernmost city and capital of the Member States of the European Union.

In Helsinki there are the parliament, the government, 7 universities and the Evangelical-Lutheran, Catholic and Russian-Orthodox bishops.

In the slang of Helsinki the city is called Stadi (for the Swedish word stad, "city") or Hesa ??(abbreviated form of "Helsinki" with the suffix slang "-sa"), suggesting that those using the term Stadi are native of city. Helsset is the term used by the Northern Sami for Helsinki.
Helsinki has an important ferry port (for example for Rostock, Stockholm and Tallinn).

There are also internal maritime connections that lead to some small islands bordering the capital, including Suomenlinna. This is a very popular tourist destination, where you can appreciate the natural and unspoiled landscapes that the country can boast.
Stockholm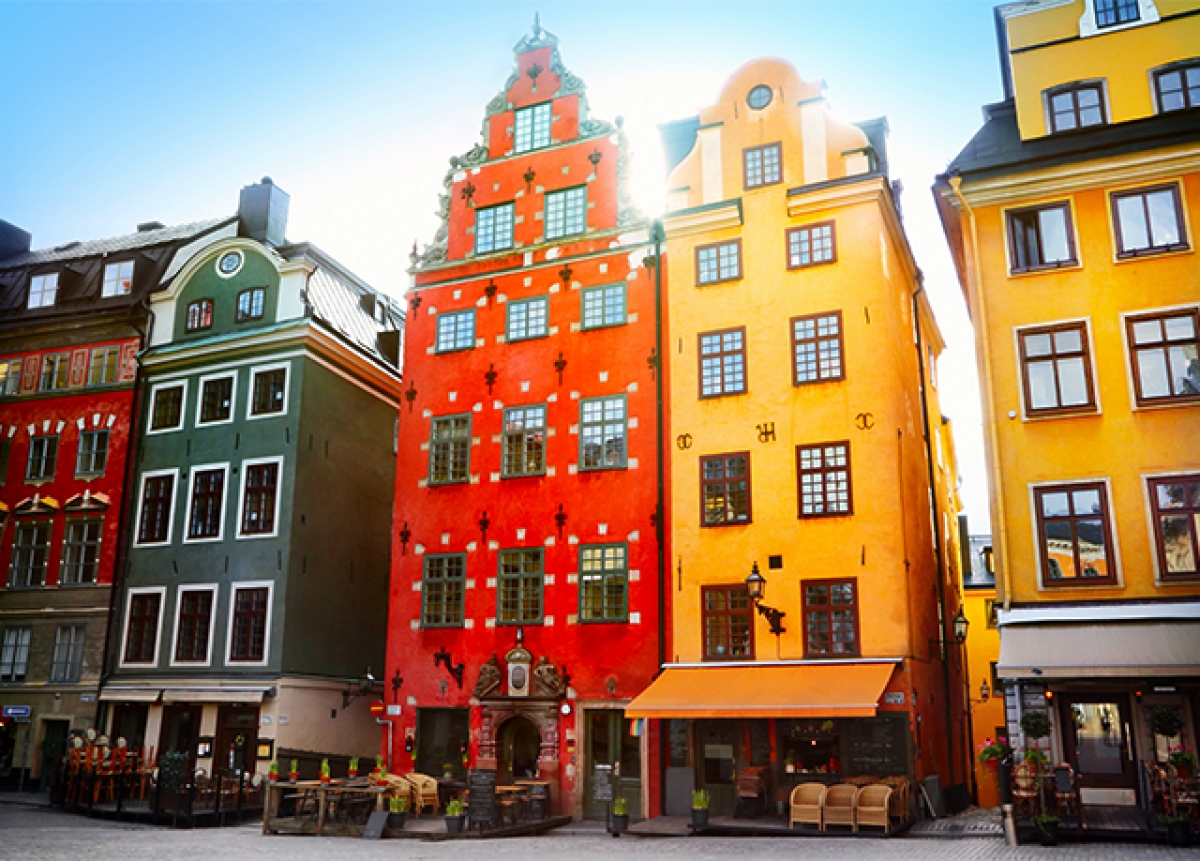 Information about Stockholm
Stockholm, the capital of Sweden, stands on a large archipelago in the Baltic Sea and includes 14 islands and more than 50 bridges. Gamla Stan, the historic center with its cobblestone streets and ocher-colored buildings, is home to Storkyrkan Cathedral, Kungliga Slottet royal palace and Nobel Museum, which focuses on the Nobel Prize. Between one island and another, you can take boat trips or take a ferry.
Stockholm is regularly connected with Helsinki and Turku (in Finland), with Tallinn (Estonia) and Riga (Latvia) thanks to numerous ferry lines. Until 1998 there was also a direct connection with St. Petersburg, Russia.