Langnas (Aland Islands)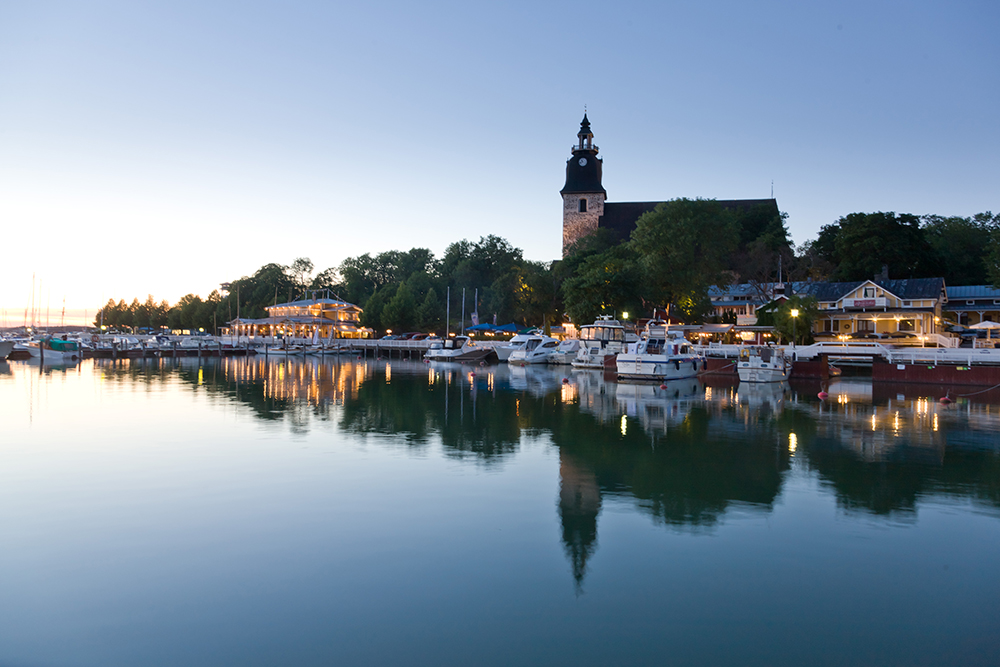 Information about Lagnas
Långnäs is a port in Lumparland on the eastern mainland of Åland, about 30 km over the road away from Åland's capital Mariehamn. Road ferries to Kumlinge (Snäckö) and Galtby via Föglö (Överö) and Kökar start here.
In the early 1960s, Silja Line built a ferry terminal in Långnäs, designed by architect Bengt Lundsten. The terminal was in use 1965-1975 and was then closed and removed in 1993. A new terminal was built in 1999 to accommodate the large cruiseferries on the Stockholm—Turku route. It is used as an alternative to Mariehamn harbour on connections with little passenger traffic to and from Åland.

In 1999, European Union legislation outlawed the sale of duty-free goods on ferry cruises within the EU, but Åland's tax privileges provide a legal exemption for ships that call at a port in Åland. As duty-free sales are a considerable source of revenue for the ferry shipping companies, the major routes between the Stockholm region (Kapellskär and Stockholm) and southern Finland (Turku and Helsinki) include a stop there.
Turku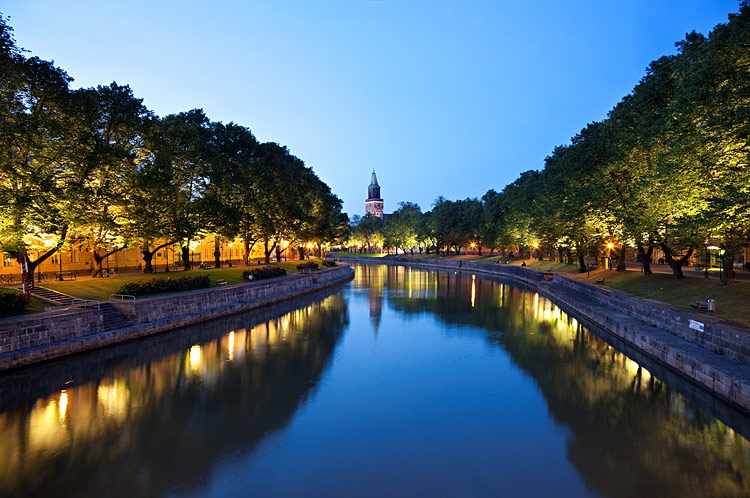 Address of the port of Turku
Port of Turku, Linnankatu 20100 Turku, Finland, 91

Reaching the port of Turku
by car: from the ferry port of Turku is 3.4 Km from city centre, 169 km from Helsinki and 165 km from Tampere. From Helsinki take the E18 towards Turku and Tampere take E12/E63 and then change to the E63. Follow the signs to the port of Turku.
By train: Between the ferry port of Turku, Helsinki and Tampere there are good connections by train. The train station is about 200 m from the ferry terminal. To access the track goes through a glass corridor leaving the terminal.
By bus: The bus station is next to the train station at about 200 m from the terminal. A local bus (No. 1) is in service between the ferry terminal and the main square of Turku, Kauppatori. There are good bus connections between the port of Turku and the various cities in Finland.

Information about Turku
Turku is a city of 178,784 inhabitants of southwestern Finland, located in the Varsinais-Suomi region. Turku stands at the mouth of the river Aurajoki and for its history and its geographical position makes a percentage of more than 5% of Swedish speakers. Regarding the exact year of the foundation there is no certainty, but traditionally it is dated back to 1229.

It is the fifth largest city in Finland. Looking at the metropolitan area, the Turku region is the second largest urban area in the country after the Helsinki metropolitan area.