Sorry, there are currently no departures on this route.
Salerno

How to reach the port of Salerno
By car:
The port of Salerno can be reached along the following motorway arteries:
for those coming from Naples (A 3): leave the motorway for the exit "Vietri sul Mare", for those coming from from Rome / Caserta (A 30): at the end of the motorway take the "Avellino-Salerno" link in direction "Salerno". Exit at "Salerno Centro", for those coming from Bari / Avellino: exit at "Salerno Centro" and for those arriving from Reggio di Calabria (A 30): take the exit "Salerno Centro".
By train / bus:
By train, get off at the train station closest to the port, Salerno center at about 2 km, and take the city bus line 5 or a taxi.
By plane:
The airport of Capodichino (Naples) is 50 km from the port of Salerno and is well connected by local buses that make more daily departures.
From Salerno Pontecagnano airport, take line 8 of the public transport service, or reach the Pontecagnano station to get to Salerno center by train.
Capri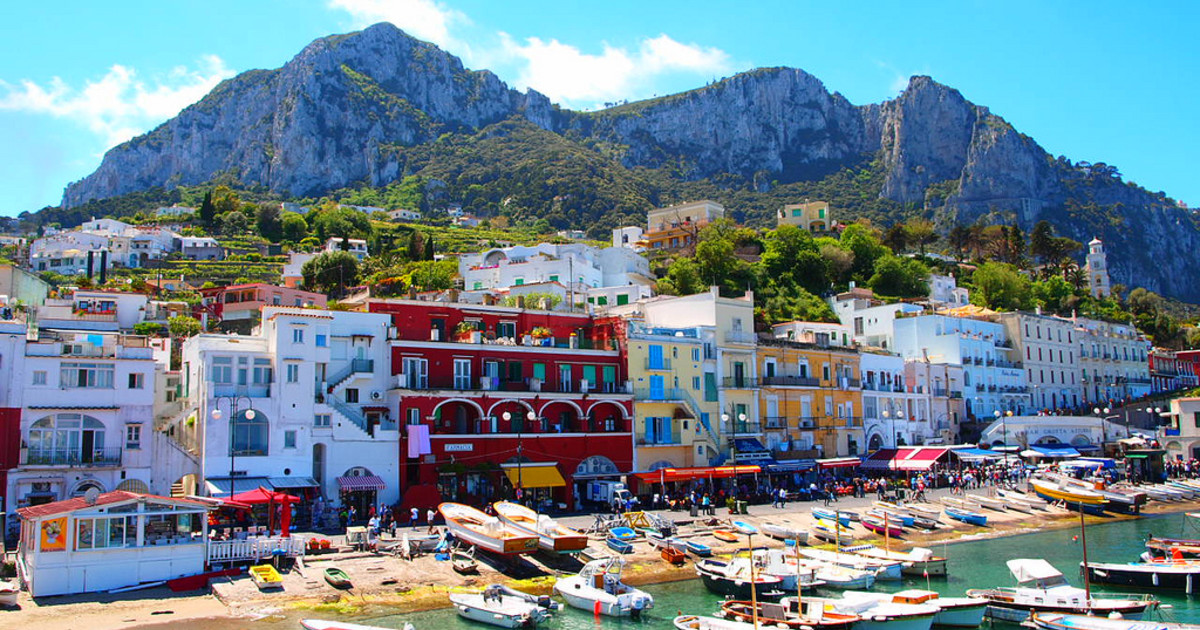 Information about Capri
The island of Capri is located in the Gulf of Naples, South of the city of Naples and near the tip of the peninsula Coast in southern Italy. A visit to Capri is a highlight of a vacation in Naples and the Amalfi coast. Capri is a charming and picturesque Island made of limestone. Throughout history the island was a favourite from the Roman emperors, artists rich and famous writers, and still remains one of the must see places in the Mediterranean. Some of the main features of the island include the Marina Piccola (Marina), the Belvedere of Tragara (a high panoramic promenade lined with villas), the limestone rocks (the Stacks), the town of Anacapri, the Blue Grotto and the ruins of the Imperial Roman villas.

The island is connected with frequent ferry and hydrofoil services for the city of Naples and Sorrento Amalfi Coast.