Paxi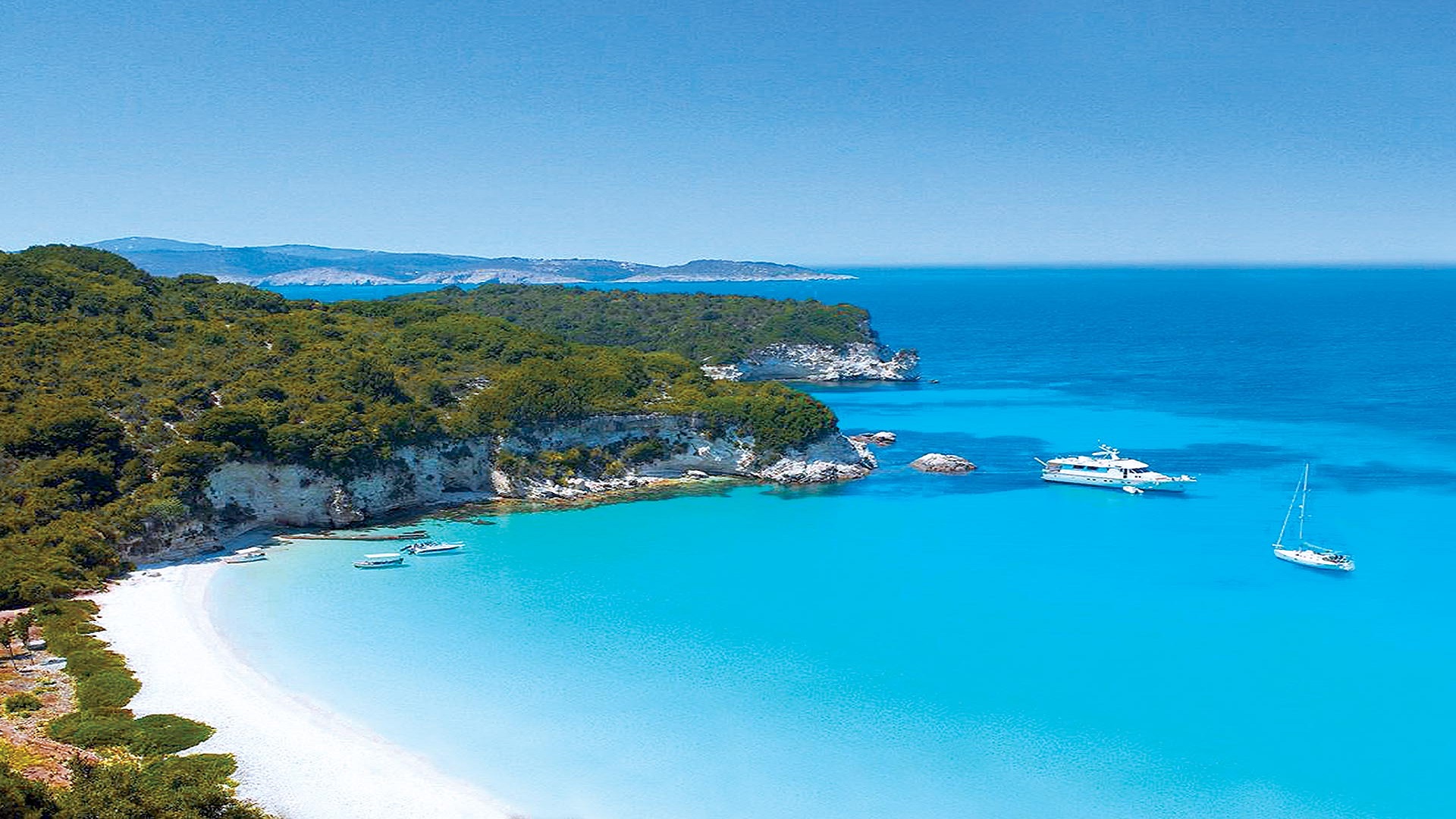 Information about Paxos
The island of Paxi is an island in Greece, one of the least in the Ionian Islands.
It is situated to the southeast of the island of Corfu, from which it is about 7 nautical miles, as well as to the southwest of the town of Parga on the Greek mainland, from which it is separated by a sea arm 8 nautical miles wide. With the contiguous islet of Antipasso (1 nautical mile to the southeast) forms a small archipelago of which it is the main island; in a wider sense, Passo and Antipasso are part of the archipelago of Corfu.

The island, which develops in the direction of NO-SE, reaches on this axis a maximum length of about 10 km, while only a few points the width exceeds 2 km. The maximum elevation reaches 248 meters s.l.m. and the total area of the island is 19 km².

The inhabitants of the island, called paxioti, amount to just over two thousand and for half are concentrated in the capital Gaios, a small fishing port well protected by the islets of Panaghia and Agios Nikolaos. Other inhabited centers are the picturesque harbors of Lakka, in a protected bay facing the island of Corfu, and Loggos, on the northeastern coast half way between the previous ones.

Following the Greek administrative reform (Callicrate Program of 2010), Paxò is part of the municipality of the same name together with its smaller islands. The municipality of Paxò is part of the peripheral unit of Corfu, which in turn belongs to the periphery (region) of the Ionian Islands.

Paxò is connected by a ferry service to Corfu, Parga, Igoumenitsa and Brindisi.
Brindisi

How to reach the port of Brindisi
The port of Brindisi is reached from the south by the highway Sicily / Calabria, follow the indication output Lecce / industrial area / Porto. Continue until exit "Greece / port / industrial area", then follow the indication "Porto / Costa Morena / Greece". From north, follow the road ss 379, arrived in Brindisi, leave the SS 379 and continue on SS 16 and follow the signs to the exit "Industrial area / Harbour Lecce". Continue until exit "Greece / Porto / Industrial zone" and proseguiere always towards "Porto / Costa Morena / Greece".