Naples Beverello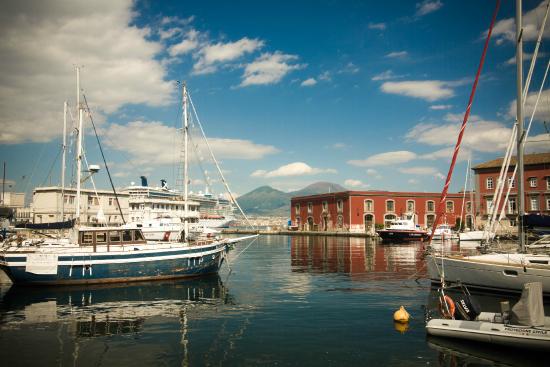 Reaching the port of Naples Beverello
by car: the port of Naples (Molo Beverello) situated in the city center. A short walk from piazza Municipio, 10 min. from Piazza Garibaldi (FS and MN terminals) and a few minutes from the motorway exit.
by plane: from Naples Capodichino airport you can reach Molo Beverello with the alibus 3 €. The ticket can be purchased directly on the bus.
By car exit the ring road at junction Via Marina.
Continue on the same path and in less than 5 minutes you are in front of the dock Anjou.
Turn right into the entrance of the harbour.
By train: Naples has 3 major stations where trains arrive and depart from other Italian cities and abroad. The Central Station (Piazza Garibaldi) is the most important one: 22 tracks on which trains arrive from all Italian destinations. Naples Central train station is recommended for those who have to reach the city centre or the Beverello to embark for the Islands.


Capri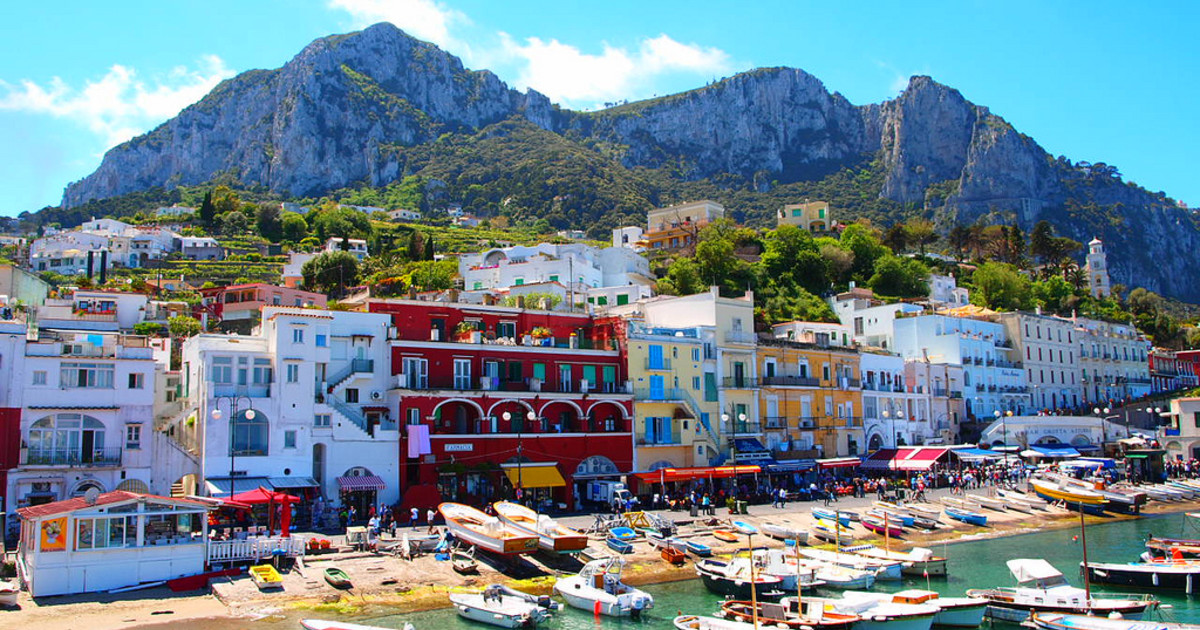 Information about Capri
The island of Capri is located in the Gulf of Naples, south of the city of Naples and near the tip of the Amalfi Peninsula, in Southern Italy: a visit to Capri is a highlight of a holiday in Naples or on the Amalfi Coast! Capri is a charming and picturesque island made of limestone rock. Throughout history, it has been the preferred place for Roman emperors, artists, writers, and today, actors, singers, influencers, and celebrities. Thanks to its charm, it remains one of the most beautiful places in the Mediterranean. Some of the main features of the island include Marina Piccola (small harbor), Belvedere of Tragara (a high panoramic walkway lined with villas), the limestone rocks (the Faraglioni), the town of Anacapri, the Blue Grotto, and the ruins of Roman imperial villas. The island is connected with frequent ferries and hydrofoils to the city of Naples and Sorrento on the Amalfi Coast.


Ferries to Capri
Ready to discover this pearl of the Mediterranean? Sail with us to the Island of Capri! With Ferriesonline.com you can compare the offers of the best shipping companies and book the ferry ticket at the best price. The travel time varies depending on the departure port and the shipping company: for example, the journey from Naples to Capri can last from 50 minutes to 1 hour and 30 minutes. On average, the cost of the ferry for an adult varies between €15 and €25 for a one-way trip. For a family of 4 people (2 adults and 2 children), the total cost for a one-way trip can vary between €60 and €100, depending on the shipping company and the season. Book your ferry to Capri today and start your holiday right away! And remember, our customer service is always at your disposal, 7 days a week. Do not hesitate to contact us for any questions or needs. Have a good trip!