Sorrento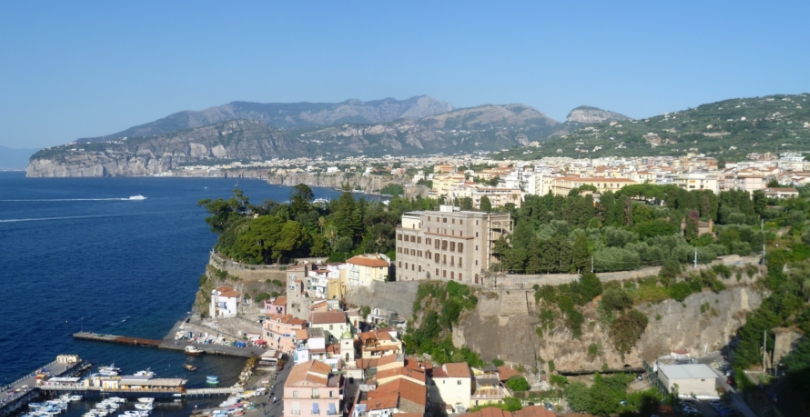 How to reach Sorrento port
By car: to get to Sorrento it must first take the highway for Naples.
Then take the A3 towards Sorrento Coast and exit at Castellamare di Stabia that takes on the SS Sorrentina 145. Along this road you arrive in Sorrento.
By train: Arrive at the central station of Naples Piazza Garibaldi and take the underpass leading to the tracks of the Circumvesuviana. From here, take the train to Sorrento. Trains run every 30 minutes.
Information about Sorrento
Sorrento is a small city in Campania.
Besides being famous for the production of limoncello, Sorrento has wonderful facilities, cafes, restaurants and shops.
Thanks to the railway system in the ' circumvesuviana ', Sorrento can be easily reached from Naples and an ideal base for visiting Pompeii and Herculaneum.
The good Friday processions in Sorrento are religious and traditional events more heard by the population. Have their roots in the middle ages, later in 1500 with the Spanish domination took on features that still maintain.
In the main square, Piazza Tasso is a statue depicting Torquato Tasso, poet sorrentino celebrated worldwide.



Capri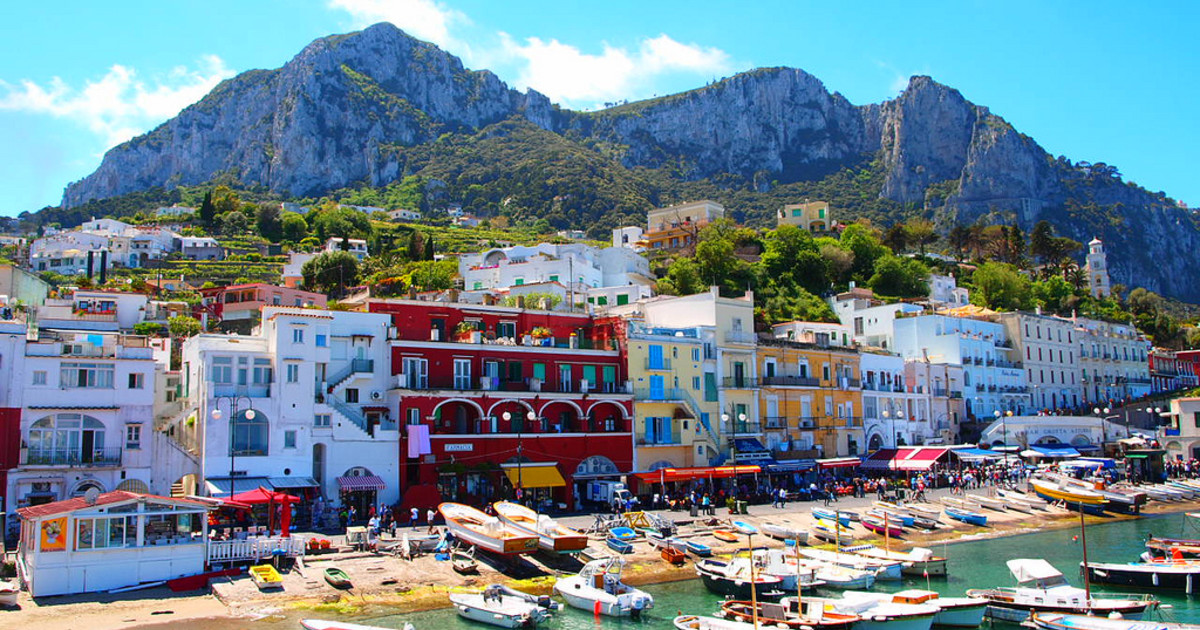 Information about Capri
The island of Capri is located in the Gulf of Naples, South of the city of Naples and near the tip of the peninsula Coast in southern Italy. A visit to Capri is a highlight of a vacation in Naples and the Amalfi coast. Capri is a charming and picturesque Island made of limestone. Throughout history the island was a favourite from the Roman emperors, artists rich and famous writers, and still remains one of the must see places in the Mediterranean. Some of the main features of the island include the Marina Piccola (Marina), the Belvedere of Tragara (a high panoramic promenade lined with villas), the limestone rocks (the Stacks), the town of Anacapri, the Blue Grotto and the ruins of the Imperial Roman villas.

The island is connected with frequent ferry and hydrofoil services for the city of Naples and Sorrento Amalfi Coast.