Ferry to Civitavecchia - Olbia, Lazio
Ferries Civitavecchia - Olbia
Civitavecchia
Ferry Civitavecchia - Price from 61,30 euro 1 person plus car
Civitavecchia is an Italian town of 52 749 inhabitants of the metropolitan city of Rome Capital.
Overlooking the Tyrrhenian Sea, its history is linked to the seafaring and trade, so much so that today the port of Civitavecchia is among the most important in Italy, the second largest European airport in terms of number of passengers per year in transit.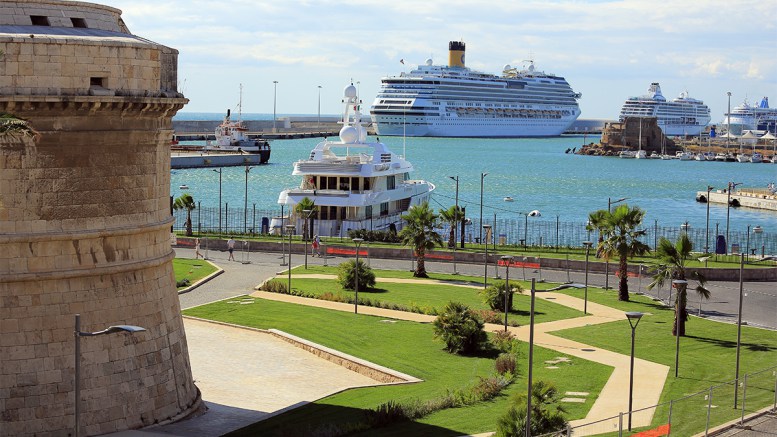 Olbia
Olbia is a coastal town in the north-east of Sardinia. It is known for the medieval Basilica of San Simplicio and for the numerous cafés in the central squares such as Piazza Matteotti. In the area east of the long sea lined with palm trees, the Archaeological Museum of Oblia exhibits departments ranging from nuragic artefacts to Roman warships. The Nuraghe Riu Mulinu is an archaeological site in the hills overlooking the Gulf of Olbia.
Ferries connect Olbia with the Italian mainland, exactly with the ports of Genoa, Livorno, Piombino and Civitavecchia, near Rome.
Other ferry connections are available from Golfo Aranci, about 16 Km north of Olbia.