Civitavecchia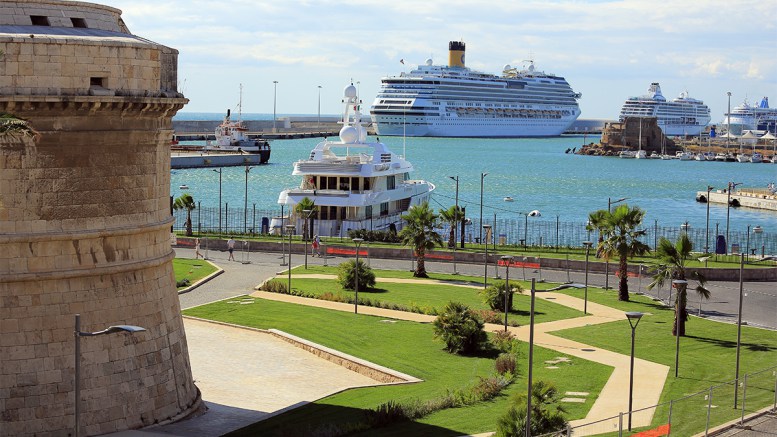 How to reach the port of Civitavecchia
Port address: Via Braccianese Claudia, 1, 00053 Civitavecchia, Italy.
The port of Civitavecchia is located in Calata Laurenti and can be reached from: S.S. 1 Aurelia direction Civitavecchia Porto and then following the directions to Porto, from the South Highway to 12 and follow the port directions.

Olbia

How to reach the port of Olbia The port of Olbia is called "Isola Bianca" and is located in the central area Olbia. The port of Olbia can be reached by car along the SS125 and SS131DCN from the south and from the south east, while from the north west you can expect the SS597.
leaving the SS131 dcn it will be necessary to follow the road sign indicating Olbia entering onto the SS199 di Monti. Take the state road and at the branch follow the Olbia sign. Once you have passed the bridges keep left and continue following the port sign. Continue to right and then keep the right to the junction for the ports until you reach the port of Isola Bianca.
For those who need to reach the port by bus, there are connections made by local companies departing from Orosei, Sassari, Santa Teresa and Siniscola as well as a direct connection from Nuoro.

From the station you can reach the port by bus line 9 or by taxi at a cost of 15 euros. The airport is 4 km from the port and can be easily reached by bus line 2 and 10 from Monday to Saturday until 20.00 with departures every 20 minutes.
Ferries connect Olbia with the Italian mainland, exactly with the ports of Genoa, Livorno, Piombino and Civitavecchia, near Rome.
Other ferry connections are available from Golfo Aranci, about 16 Km north of Olbia.