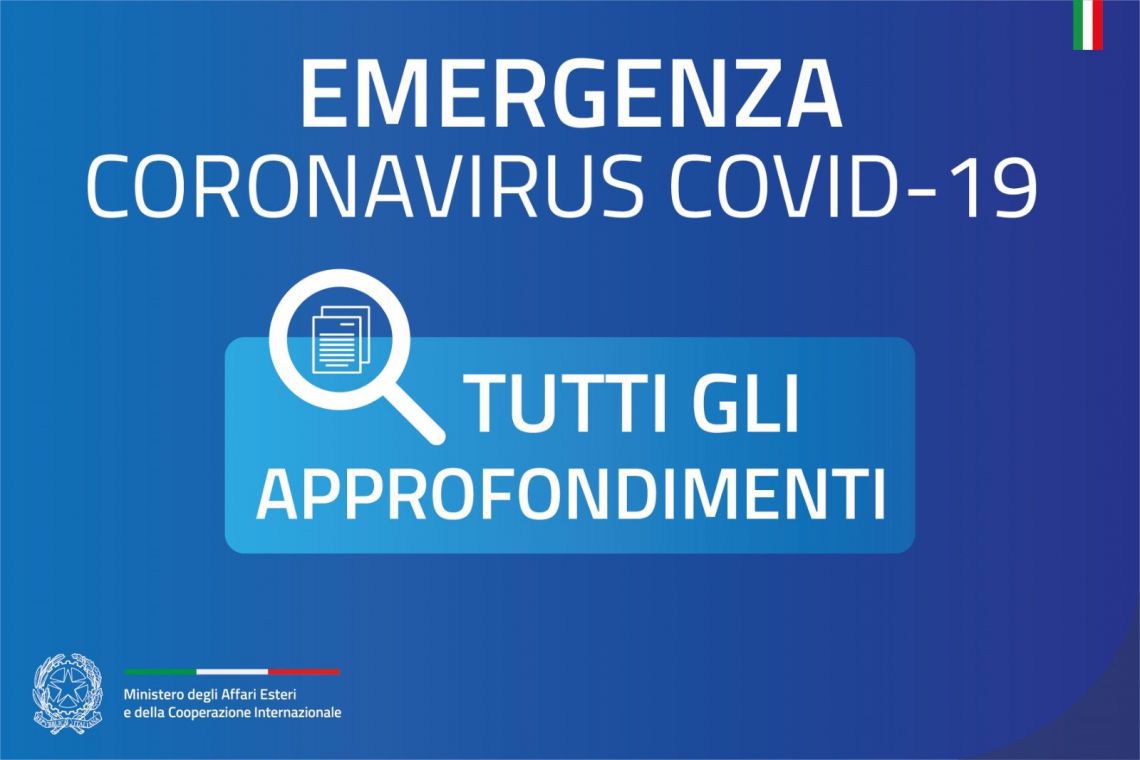 ---
MOROCCO


UPDATED ON 19/01/2021
We remind all our customers that access to Morocco is allowed on condition that they are Moroccan citizens living abroad and their family members and all foreign citizens residing in Morocco, in possession of a Moroccan residence card, and their family members. It is not possible to enter Morocco for Tourism. In order to contain the health emergency due to COVID-19, Morocco has extended the state of health emergency until 10 February with a night curfew from 21.00 to 6.00 on a national scale and mandatory use of a mask. As of January 19 and until further notice, the Moroccan authorities have banned access to the national territory to airplanes and passengers from Australia, Brazil, Denmark, Ireland, New Zealand, United Kingdom and South Africa.

Furthermore, before embarkation, you must have a negative PCR test (swab) having less than 72 hours (the hours considered from the time of execution, it is allowed to receive the result by email) before the boarding . Children under 11 are exempt from both tests. Do not show up at the port if you do not have a Test as you will not be embarked.
It is recommended that compatriots in Morocco follow the instructions of the local health authorities, regularly consult the website of the Moroccan Ministry of Health (www.sante.gov.ma) and the dedicated web portal (http://www.covidmaroc.ma/ pages / Accueil.aspx), as well as to follow local media for all updates on the health situation in the country.

TUNISIA
Starting from February 1, ALL TRAVELERS entering Tunisia are required to:

1) submit a COVID-19 negative RT - PCR test certificate (nasopharyngeal swab) carried out in the 72 hours prior to boarding or maximum 120 hours before arrival in Tunisia. Children under 12 are exempted;

2) undergo a 7-day quarantine at your own expense at one of the hotels indicated by the Ministry of Health (
see list
); upon boarding it will be necessary to show the hotel reservation and proof of payment (voucher). On the 7th day it will be possible to carry out an RT-PCR test at your own expense: if the test is negative, the quarantine in the hotel ends; if the subject does not perform the control RT-PCR test or is symptomatic, quarantine continues until day 14;

3) download the "E7mi" mobile application and fill in the required data before the trip for health surveillance (
https://app.e7mi.tn/language
).

4) sign a health card on arrival and a commitment to undergo voluntary quarantine;

Exceptionally and on a case-by-case basis, the Confinement Commission of the Ministry of Health may authorize exceptions to the previous measures solely for family, professional and health reasons. The connections between Tunisia and the United Kingdom, South Africa and Brazil remain suspended.

Until January 31st the previous obligations of: 1) presentation of RT - negative PCR COVID-19 (nasopharyngeal swab) carried out in the 72 hours preceding the trip; 2) undergo compulsory quarantine from 7 to 14 days at home or in a hotel; 3) register on the "E7mi" app; 4) sign a quarantine commitment and a health card upon arrival in the country.

For suspected cases of Covid-19 positivity, medical isolation and transfer to dedicated hospitals are provided.

For reports of suspicious cases, the number 190 SAMU is available; for information
00 216 80101919.

For information on COVID in Tunisia, including public and private laboratories conducting RT-PCR tests: https://covid-19.tn/fr/accueil-2/ ONMNE: http://www.onmne.tn/fr/index .php; https://www.facebook.com/ONMNE; Ministry of Health: http://www.santetunisie.rns.tn; Institut Pasteur http://www.pasteur.tn/

TUNISIA: COVID-19. Update: The Tunisian authorities have announced the reopening of the borders starting from June 27 and have ordered new containment measures for COVID-19, intended for those who enter Tunisia from abroad. There is currently a very significant increase in the number of infections and deaths in all Governorates, with a consequent maximum pressure on public and private health structures: we invite you to strictly observe the health prevention protocols and to avoid gatherings. Extreme caution and respect for social distancing and the obligation to use a mask are recommended, in light of the limited capacity of the Tunisian health system to cope with a further increase in resuscitation patients. Given the health situation in the country and the measures taken by local authorities, it is recommended that non-essential travel be postponed.

Restrictive measures in force throughout the country (extended until February 14, 2021 included): in light of the rapid deterioration of the epidemiological picture, a night curfew is in force from October 30 from 20.00 to 5.00. It provides: obligation to use personal protective equipment (masks) and to comply with social distancing and hygiene measures; prohibition of movement between Governorates except for workers, students and exceptional cases; prohibition of gathering more than 4 people in public places, with the exception of means of transport; suspension of attendance at places of worship; ban on public and private events; reduced hours for public offices with shifts and alternating teams and teleworking; suspension of school lessons; closing of bars and restaurants (take away service only); invitation for over 65s to limit public outings. There are penalties for offenders. All compatriots are recommended to strictly comply with the emergency rules issued by local authorities and to collaborate fully with the police forces that carry out the checks, strengthened throughout the country with the increase in infections.


Those returning to Italy from Tunisia and Morocco must still fill in a specific SELF-CERTIFICATION ON THE REASONS FOR TRAVEL , must undergo fiduciary isolation for 14 days and CANNOT use means of public transport other than that used to enter Italy . The rental of cars and the use of taxis or rental with driver is allowed.

In this regard, the self-certifications that the direct interested parties, Italian and foreign, must submit for any movement, starting from the departure for our country (for example boarding by plane or ferry), subsequently to the border authorities and, gradually, in each of the numerous checks carried out by the police on the national territory. Self-certifications are subject to cross-checks and, where they are found to be false or inconsistent, they can lead to administrative pecuniary sanctions or, in some cases, even criminal ones.

For more information contact us by mail or by phone at 050754492.