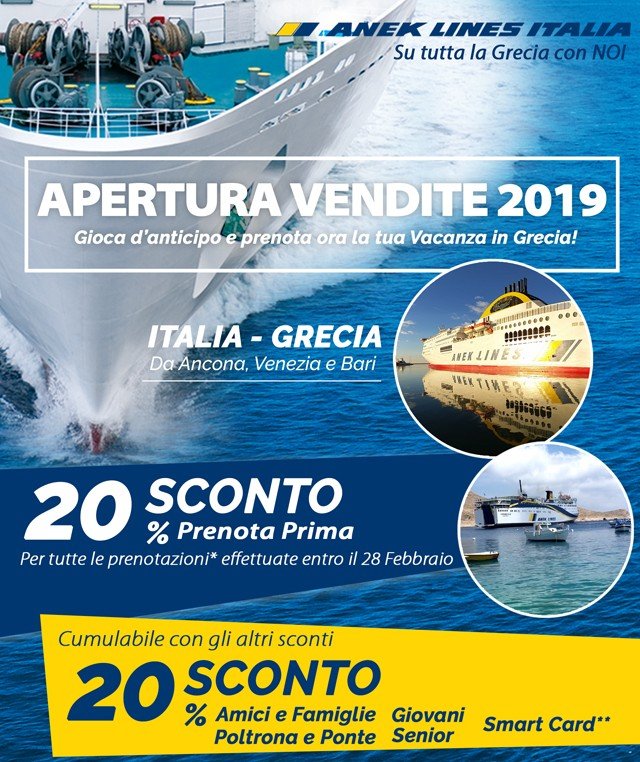 ---
Anek Lines has opened bookings for 2019 with destination Greece. The departures will be made by the ports of Venice, Ancona, with the application of the Early booking discount that allows you to get a 20% discount on the ticket price and to combine it with the 20% discount reserved for young people, friends and families, bridge and poltone senior.
Reduction valid for reservations and issuance of tickets made before 28/02/2019.

The discount is applicable on all departures from 01/01/2019 to 15/12/2019 on lines from Ancona and Venice to Corfu, Patras and Igoumenitsa as well as on the Aegean domestic routes, for single-fare or round-trip tickets . Applicable to all accommodations and to all categories of passenger vehicles.
---