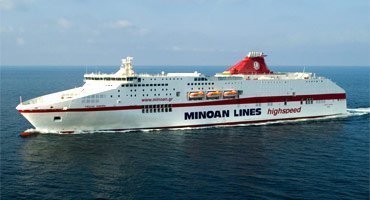 ---
2018 bookings are open for Greece departing from Venice, Ancona, Brindisi and Bari with the application of the Early booking discount that allows you to get a 20% discount on the ticket price!
EARLY BOOKING - 20% reduction

Reduction valid for reservations and issuance of tickets made before 28/02/2018.


The discount is applicable on departures from 01/01/2018 to 15/01/2019 on the Ancona, Venice and Bari lines both for single-fare tickets and for round-trip tickets. Applicable to all accommodations and to all categories of passenger vehicles..
---