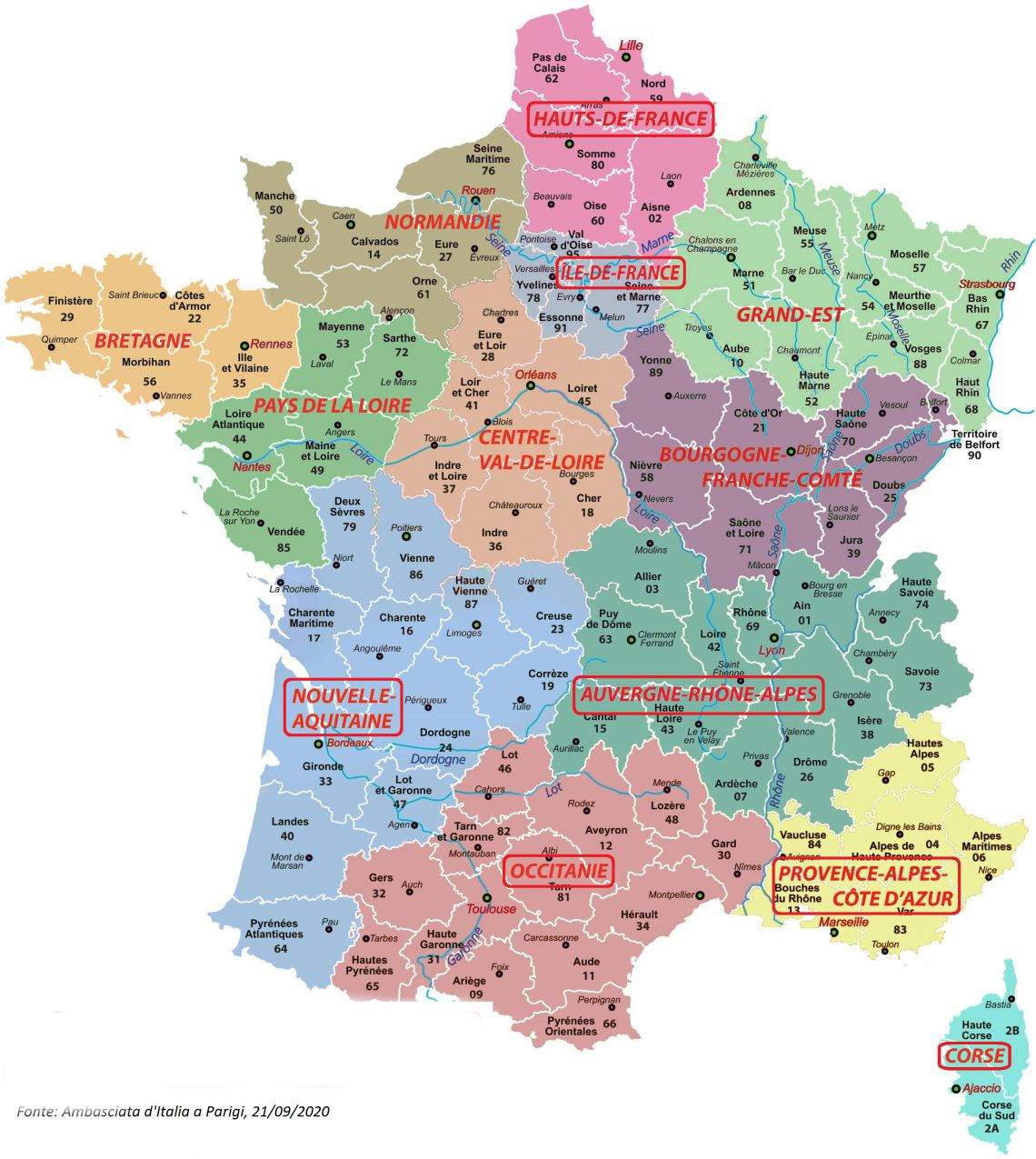 ---

From the 22nmd of September if you are French and you are arriving from a red zone in France, you will have to arrive with a test done in the last 72 hours. Without the test you can not travel to Italy. If you are in Corsica and you go back to France, you have only 36 hours to go outside Italy. Ifg you are not French but you have been on holiday in France on a Red area for example Corsica, you have 36 hours to reach the italian border, if you do not observe the 36 hours limit, a quarantine will be applied and alsdo a test for Corona Virus.
In ports, passengers' body temperature is measured.
Ask for the questionnaire with health questions and self-certification.