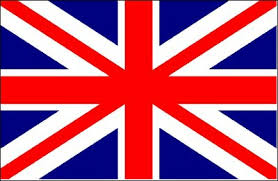 ---
Updated on 19/01/2021:
ATTENTION - UNITED KINGDOM of Great Britain and Northern Ireland
INPUTS FROM THE UK. Update:
The methods of entry into Italy from the United Kingdom are governed by the Ordinance of 9 January 2021 (in force until 5 March 2021). You can enter / re-enter Italy only if you have resided in Italy before 23 December 2020 or if you are absolutely necessary. There is an obligation of double negative buffer (before departure and upon arrival) and fiduciary isolation. Given the complexity of the legislation, please refer to the In-depth analysis of this site for details.
There are no other exceptions .


TRAVEL TO THE UNITED KINGDOM :
Travelers entering the United Kingdom are required to fulfill the following three requirements:
1) fill out an ONLINE FORM before arriving at the border controls
2) carry out a 10-day CAUTION ISOLATION
3) from January 18, anyone traveling to England from any country is required to show the negative result of a test carried out within 72 hours of departure upon boarding

For more details, click

here


It is advisable to stay informed by often checking the various institutional sites before traveling, to avoid last-minute updates.