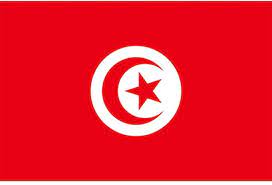 ---
Updated 15/03/2022:

As regulations change rapidly, it will be the responsibility of each passenger to check the current national and regional restrictions before each journey - both outward and return.


TRAVEL TO TUNISIA
All travellers entering Tunisia:
- If over 18 years of age: must present documentation proving that they have completed their vaccination cycle. Failing this, they must present a negative Pcr test carried out within 48 hours of boarding or a negative (rapid) antigen test carried out within 24 hours of boarding. The test is also required for those who have a certificate of recovery from Covid-19.
- If under 18 years of age: they are exempt from the vaccination cycle and the PCR or antigen test.

Non-Tunisian residents/ tourists (including Algerian nationality): Hotel reservation (with voucher confirming payment by the hotel before departure) for the entire period of stay in Tunisia and return ticket is also compulsory (except for Libyan passengers who can reach Libya in transit from Tunisia as its borders are open).

Incoming passengers will be subject to a Covid-19 rapid test upon arrival in Tunisia: if positive, they will be taken to quarantine centres.

Suspected Covid-19 positive cases will be subject to medical isolation and transfer to dedicated hospitals.



FROM TUNISIA TO ITALY
All passengers arriving in Italy from Tunisia must present:

- Completed Passenger Locator Form:https://app.euplf.eu/#/
- One of the COVID-19 green certifications (Green Pass basic or Green Pass enhanced) obtained following vaccination, healing or swabbing (molecular or antigenic). Children under 6 years of age are exempt from the molecular or antigenic test.

Those who do not hold one of the COVID-19 green certificates are required to undergo a 5-day trust isolation at the address indicated on the digital Passenger Locator Form and must undergo a molecular or antigenic test, carried out by swab, at the end of this period.

Provided that no symptoms of COVID-19 occur, and without prejudice to the requirement to submit the digital Passenger Locator Form, the above provisions shall not apply to pupils and students attending a course of study in a country other than their country of residence, habitation or abode, to which they return daily or at least once a week.



FROM TUNISIA TO FRANCE (passengers aged 12 and over)
- For vaccinated persons: present a certificate of vaccination (QRCode, a document issued by the competent health authorities) with the complete vaccination schedule.
- For non-vaccinated persons: Present a negative result from an RT-PCR test carried out less than 72 hours or an antigen test carried out less than 48 hours before boarding. Consult and complete the registration procedure for your embarkation from Tunisia to France by clicking here.