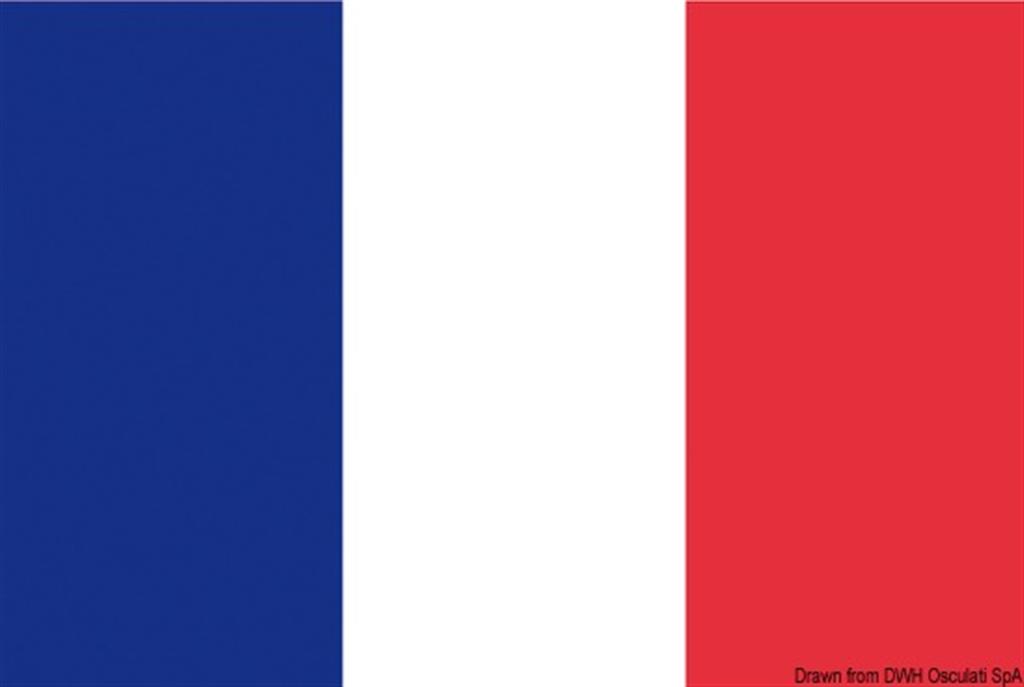 ---
ENTRY INTO ITALY FROM FRANCE- update on 20/01/2021:
- FROM JANUARY 16 to MARCH 5 if you have stayed / transited in the last 14 days in France:

1. obligation to deliver to the carrier or whoever is in charge of checks a
SELF-CERTIFICATION
, which clearly indicates in which countries one has stayed or transited in the previous 14 days;

2. obligation to deliver to the carrier or to anyone in charge of controls a molecular or antigen test , negative result, carried out within 48 hours prior to entry into Italy (art. 8 , paragraph 6);

3. obligation to communicate entry to Italy to their local ASL (Article 7, paragraph 3);

Exceptions : As long as the symptoms of Covid-19 do not arise, the obligation to swab and quarantine does not apply to the situations listed in Article 8, paragraph 7, of the Prime Minister's Decree, namely:

a) the crew of the means of transport;
b) to the traveling staff;
c) movements to and from the States and territories referred to in List A of Annex 20;
d) at entrances for work reasons regulated by special safety protocols, approved by the competent health authority;
e) at entrances for non-deferrable reasons, including participation in international sporting events, subject to authorization from the Ministry of Health and with the obligation to present to the carrier upon boarding and to anyone appointed to carry out the checks a certificate of have undergone, in the 48 hours prior to entry into the national territory, a molecular or antigenic test, carried out by means of a swab and negative result;
f) to anyone who enters Italy for a period not exceeding 120 hours for proven work, health or absolute urgency needs, with the obligation, at the expiry of this term, to leave the national territory immediately or, failing that, to start the period of surveillance and fiduciary isolation in accordance with paragraphs 1 to 5;
g) to anyone who transits, by private vehicle, in the Italian territory for a period not exceeding 36 hours, with the obligation, at the expiry of said term, to immediately leave the national territory or, failing that, to start the surveillance period and insulation
trustee in accordance with paragraphs 1 to 5;
h) to citizens and residents of a member state of the European Union and of the other states and territories indicated in lists A, B, C and D of annex 20 who enter Italy for proven work reasons, except in the fourteen days prior to entry into Italy have stayed or transited in one or more states and territories referred to in list C;
i) to health personnel entering Italy for the exercise of professional health qualifications, including the temporary exercise referred to in article 13 of the decree-law of 17 March 2020, n. 18, converted, with amendments, by law 24 April 2020, n. 27;
l) to cross-border workers entering and leaving the national territory for proven work reasons and for the consequent return to their residence, home or residence;
m) to the staff of companies and entities having their registered office or secondary office in Italy for travel abroad for proven work needs lasting no more than 120 hours;
n) officials and agents, however named, of the European Union or of international organizations, diplomatic agents, administrative and technical staff of diplomatic missions, consular officers and employees, military personnel and
the police forces, the personnel of the Information System for the security of the Republic and the firefighters in the exercise of their functions;
o) pupils and students for attending a course of study in a State other than that of residence, home or stay, to which they return every day or at least once a week;
p) at entrances through "Covid-tested" flights, in accordance with the order of the Minister of Health of 23 November 2020 and subsequent amendments.


ENTERING FRANCE - update on 08/02/2021:
Passengers bound for Corsica or France must have performed an RT-PCR test within 72 hours prior to departure (antigen tests are no longer accepted).
Passengers must submit to the shipping company a self-certification with which they confirm that they have fulfilled the mandatory test.

In France the lockdown is no longer in force but a curfew is in force throughout the national territory from 18.00 to 6.00. Strong restrictions have also been placed on entry from abroad.
Arrivals from EU countries (including Italy): starting from Sunday 31 January, the French authorities strongly advise against entry from EU countries. In any case, the French authorities require the production of a MOLECULAR TEST (PCR) TO BE CARRIED OUT IN THE 72 HOURS BEFORE ARRIVAL IN FRANCE. The antigen test is not accepted . The obligation concerns travelers, over 11 years of age, who enter FROM EU COUNTRIES, including Italy, by any means (plane, train, car, ship, bus, etc.). The following are exempt from presenting the swab: frontier workers, transporters and residents in neighboring territories within 30 km of their home.
For more information, please refer to the website
Embassy of Italy in Paris

Arrivals from non-EU countries (for the United Kingdom, see dedicated paragraph): such entries are now prohibited, except for imperative reasons. In any case, it is mandatory to deliver the negative result of a PCR test to boarding, to be carried out within 72 hours prior to departure for France. Upon arrival, it is also required to spend a period of home isolation of 7 days and to carry out a new test at the end of the 7 days. In exceptional cases, if it is not possible to carry out the test at the place of departure, a consular pass will be issued by the French representatives on the spot for serious and urgent reasons: once in French territory the traveler must undergo a test and then spend a mandatory 7-day quarantine period in a facility designated by the state.
Arrivals from the UK : are prohibited, except for exceptions noted here:

https://www.interieur.gouv.fr/var/miomcti/storage/images/media/dgsi/images/telecharger-pdf/978553-1-fre-FR/telecharger-pdf_large. png

For all entry from the UK in addition to pre-departure PCR testing, quarantine is mandatory.
There are restrictions for travel within the French territory during curfew times, for which a valid reason and self-certification is required, which can be downloaded here:

https: // www.interieur.gouv.fr/Actualites/L-actu-du-Ministere/Attestations-de-deplacement-couvre-feu


For more details see the French Government website

https://www.gouvernement.fr/info-coronavirus



We invite you to stay informed by checking the various institutional sites to avoid last minute updates.