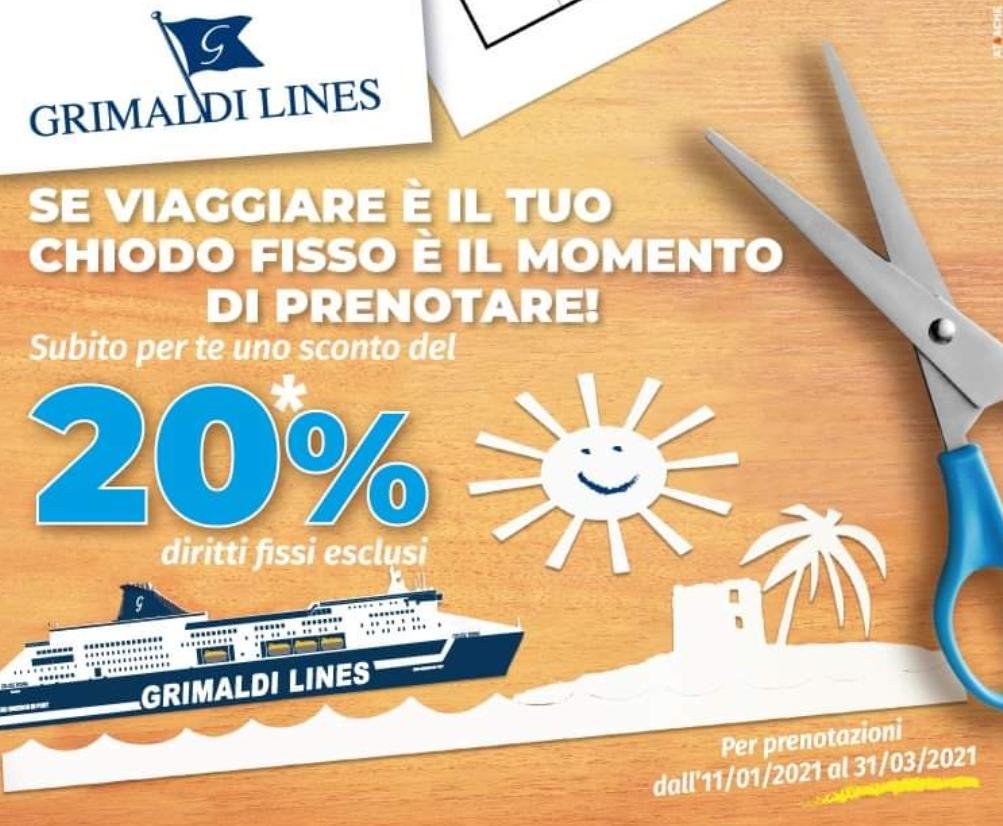 ---
Take advantage of the "Advance Booking 2021" offer now: you will benefit from the 20% discount that Grimaldi reserves for bookings made from 11 January to 31 March 2021 for all connections from/to Sardinia, Sicily, Spain and Greece ( from Brindisi), on ship passage fees, accommodation, vehicle and pets supplement.
The discount applies to departures from 15/06/2021 to 15/09/2021.
The discount does not apply to fixed fees, supplements for on-board services (e.g. meals), on-board events.
The promotion can be combined with other offers active at the time of booking, and with the Sardinian Doc and Sicilian Doc resident rates.
The discount is not retroactive: it is valid only for new bookings and does not apply to tickets whose first issue took place before the start of the offer.
Tickets issued are non-refundable but can be changed under current conditions.
What are you waiting for?
Book now and save!